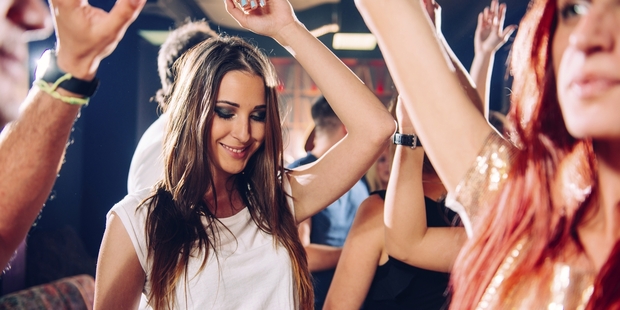 A couple of years ago, I was out in the early hours of the morning after I'd MCed a conference. I'm not often out on a week night at 2am and I've never been out at 2am stone cold sober, but I'd been working so I had my wits about me.
I was with a group of people and we took to the dance floor and a good time began to be had by all. However, I noticed a number of men standing on the edges of the room, nursing drinks and watching women.
Their eyes would follow any young woman who broke away from her circle of friends and would track her progress through the room - to the bar or to the loo, or to join another group. It was quite chilling.
They looked for all the world like the lions I'd seen on safari. The lions would stake out a herd of zebra - camouflaged, completely alert and waiting for an opportunity to grab those foolish enough to stray.
It was then I understood the mantra my daughter and her friends would repeat before they went out on the town - "watch yourself; watch your mates", they'd chant before going into the night: beautiful and bold and unafraid.
If I'd told those 19-year-old fashion-conscious, intelligent, risk-taking lovelies to wear running shoes and carry a whistle to avoid being raped, they'd have looked at me as if I was mad.
I'm sure Massey University had the best of intentions when it issued a set of safety suggestions to students and staff after a woman told police she'd been raped near the Wellington campus. But seriously?
Put on a pair of running shoes and, if you're lucky, you'll be able to outrun a man who wants to rape you? To be fair, Massey University is also putting on an extra security guard and some of the advice offered was sensible - walk with confidence and walk with others, if you can; report any suspicious behaviour; carry your keys in your hand.
But even then, the onus seems to be on women to avoid being raped, rather than on the male's aberrant behaviour.
Rape has absolutely nothing to do with sex. It's about control and violence. A man doesn't rape a woman because she's wearing high heels and looks good - he rapes her because he is an angry, controlling arse who wants to make somebody feel worse than he does.
There should have been advice for men who felt helpless and angry and alone and the security advice should have been overtly gender neutral, because lone men are just as vulnerable to attack as lone women.
I've met young men - two of whom were walking home from work, one of whom got separated from his mates on a night out - who were victims of random, vicious attacks that had long-lasting consequences. And they weren't wearing provocative clothing or high heels. They just happened to believe - as our young women do - they can walk home without being violently assaulted.
High heels are not the problem - drink and anger are the problem.
And the best advice to any young person going out for a big night, be they male or female, is to never stray from the pack. Because the predators are watching - and waiting.
• Kerre McIvor is on Newstalk ZB, Monday-Thursday, 8pm-midnight