Be adventurous when it comes to pairing food with the right drop of the grape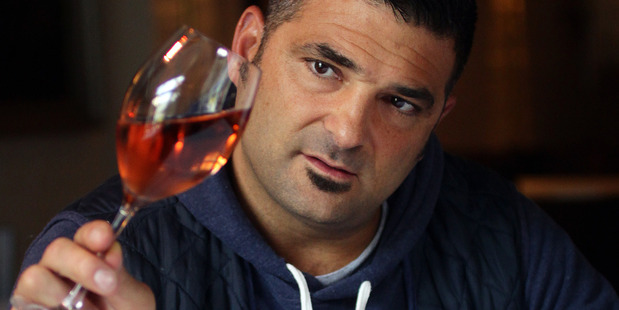 It's time to dump the sav and the pinot noir and enjoy a "wine epiphany".
Auckland Restaurant Month, which runs through August, this year includes for the first time the art of matching foods and wines.
Restaurateur and wine aficionado Michael Dearth, of central Auckland's the Grove restaurant, says there is "a beauty" in searching for the perfect wine.
"Through that journey you find what works, you have these wine epiphanies where you realise 'hang on, there is something to this, there's a harmony happening in my palate'. And you can do it at your backyard barbecue."
Dearth, a sommelier by trade, said the first rule of wine matching is to drink what you like, but also keep an open mind.
"Another general rule is: don't upstage the star. If you've got, for example, an '82 Bordeaux you wouldn't make an extremely extravagant, flavourful meal."
"If you have this recipe from your grandmother that's been passed down the generations and it's a beautiful complex dish, you don't want to have a really complex wine because the dish is the star."
It's well known that white wines work better with fish dishes and reds complement meat but there's more to it, says Dearth.
"With fattier meat you'd want a wine with more tannic structure — a beautiful syrah comes to mind — but if you have a cut of meat which is a bit leaner then I would think about having a wine which is more fruit-driven."
There is also a way to cheat.
"With fish, if you have wilted leeks with a bit of fresh asparagus and lemon zest then suddenly I'd be thinking about having a gruner veltliner, which has those elements.
"So you can adapt your wine to what food you have or the other way around."
Sweet wines generally work best with curry and hot dishes and bubbles tend to go well with raw foods.
"When you eat raw fish or anything raw your mouth gets coated with sort of a rich viscous experience. Then when you have something like champagne, the bubbles are also a textural component that cleans the palate."
But Dearth says there is really only one way to truly learn wine matching.
"Go to a wine shop, go to a restaurant and try a variety you haven't tried before. There's more to life than sauvignon blanc and pinot noir," Dearth says.

• Top industry experts, including Dearth, will share their secrets at the Viaduct Events Centre on August 16 and 17.