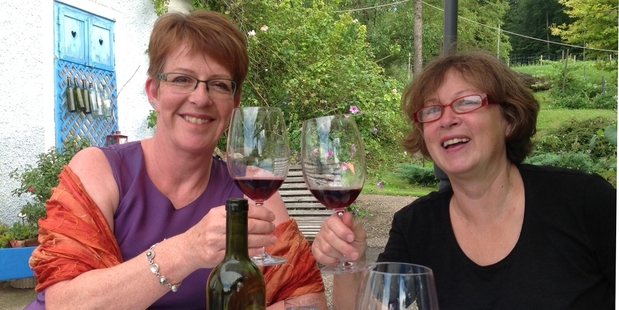 Wellington Mayor Celia Wade-Brown has a simple message for surviving servicemen who believe they fathered babies away from home: If you can, make contact.
That goes for the children, too, and their families, Wade-Brown said this week after meeting her Austrian half-sister. Wade-Brown spent her childhood in England believing her only sibling was an Italian half-brother born to her late army officer father's first wife. She didn't know she also had two half-sisters - one raised with her but described as a distant relative.
This week Wade-Brown met her other half-sister, Austrian Brigitte Rupp, for the first time.
Speaking from Europe on Thursday, Wade-Brown, 58, described the sisters' emotional first meeting. "We cried out and hugged each other, with tears in our eyes.
"We couldn't find any words for a few moments. Then it was: 'My dear sister, it's so good to be here, to meet you'."
Rupp was conceived when their father Paul was stationed in post-World War II Graz in 1945.
"We wished he had shared the knowledge of Gitta's existence earlier, but also understood the longer he kept silent the harder it became to tell the secret," said Wade-Brown.
When she was 16, Rupp searched unsuccessfully for her father in England. The sisters shared their story so others like them might be inspired to find each other, Wade-Brown said.
"In every war there are parallels and the pain, shame and longing to belong are often forgotten in grand memorials and monuments."