Staff are happier and more productive when they're based out of the office — and companies save money, too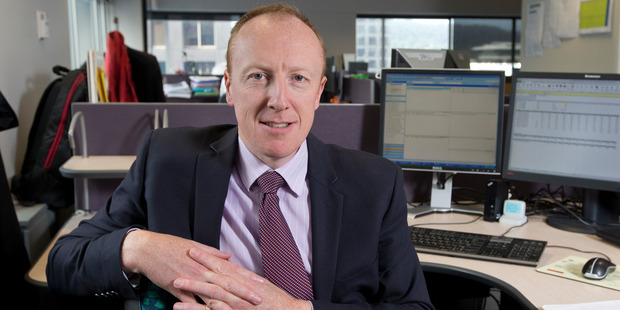 Workers are opting for slippers over stilettos, a one-minute walk instead of an hour commute and the flexibility of working where they want.
A growing number of employers are embracing flexible working or teleworking - where workers are based away from their central offices - and are reporting higher productivity, cost savings and happiness among employees.
Of the total two million employees in New Zealand, 12.23 per cent or 244,674 worked from home in 2013, according to Statistics New Zealand. That's up from 11 per cent in 2006.
However the Census figures relate to those working solely from home and the AUT Future of Work Programme and NZ Work Research Institute director Professor Tim Bentley said the university's research showed teleworking succeeded best when employees some spent time in the office. Too little or too much remote work could be counterproductive, he said.
Auckland Transport regional programme manager for community transport Melanie Alexander said flexible working was a growing trend.
"What we are seeing with the businesses we have worked with is due to more mobile technology - be it smartphones or laptops - people are being more flexible in their working arrangements ... they might be only one or two days out of the office somewhere else and there seems to be more flexibility from employers around that arrangement."
Vodafone head of human resources Jan Bibby said the number of staff involved in flexible working at the company had increased as new technology and access to faster mobile speeds made it manageable.
Ms Bibby said by supporting flexible working, Vodafone had found it easier to retain staff and attract workers from outside their local areas.
"It provides employers with a way to save on office costs and increase business continuity during disasters and crises. Meanwhile, employees typically report a better work/life balance, reduced cost and stress from less daily commuting and better job satisfaction."
The telco found working remotely also gave young families the opportunity to move to more affordable housing areas.
ANZ general manager human resources Felicity Evans said flexible working was part of the bank's policy and she saw it as a great way to achieve gender balance.
The bank supported a mix of office and remote-based work so staff were still connected with the company.
Intercity commute fair trade for bank man
Angus Veitch spends eight hours commuting every week - but he believes it's a fair trade-off for being able to live in the city of his choice while doing a job he loves.
Mr Veitch works two days a week from ANZ Bank's office in Napier, where his family live, and on the three other workdays he can be found in the main office in Wellington with the rest of his team.
When the Briton moved to New Zealand in December 2011 with his Kiwi wife and young son, they settled in Napier for the relaxed lifestyle and to be closer to her family, but the manager of wholesale credit metric risk soon realised it would be a struggle to get a job there.
"The sort of roles I was looking for just didn't exist there or were very, very scarce, and secondly, it felt like you had to know people before you would be accepted or put forward to things."
So he started looking in Wellington and landed a job at ANZ, where his bosses agreed to a flexible deal where he works from the Napier branch on Mondays and Fridays and spends Tuesdays to Thursdays in Wellington.
"I have a four-hour drive on a Monday night and a four-hour drive on a Thursday night. So that's eight hours in total. I was probably doing more hours of commuting when I was in London each week than I am now. It's just now it is all lumped into two big trips."
Mr Veitch has been doing the job for two years and said it was a good compromise. He believed the key to teleworking was both the employer and employee being flexible.
"My line manager has always been very encouraging."
Mr Veitch said flexible employers were also rewarded with staff who were happy and doing their job because it suited their circumstances.
- Nikki Preston