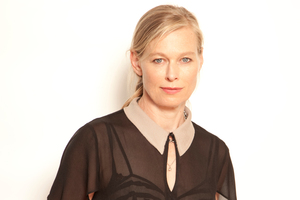 The celebrated style of top Kiwi designers Kate Sylvester and Juliette Hogan will again grace the fashion week runway after several years' absence.
However, fashion heavy hitters Karen Walker and World remain noticeably missing from the provisional designer line-up for New Zealand Fashion Week in August, unveiled on Tuesday.
Organisers are positive about the strength of this year's line-up, saying they're excited to present such a long list of talented designers so far out from the event.
"Every year the NZFW line-up changes as designers evaluate their marketing strategies and how showing at NZFW fits with their business objectives, so it's great to have some of the better-known designers back," event director Dame Pieter Stewart said.
"It shows the industry is strong and united and that's the sense we're getting this year, a renewed confidence from designers and the industry as a whole."
Big brands Kate Sylvester, NOM*d* and Juliette Hogan are all back on the list, joining other well known names Zambesi, Trelise Cooper, Hailwood, Storm, Stolen Girlfriends Club, Huffer, shoemaker Kathryn Wilson and jewellery brand Meadowlark.
Auckland's Lucy McIntosh, Napier's Pardon My French and SHEN will show for the first time at the national event.
"It's great to have such a talented group of new designers coming through the ranks," Dame Pieter said.
Fashion week, to be held at Auckland's ANZ Viaduct Events Centre, kicks off on August 26 for five days of designer shows which will focus on autumn/winter 2015 collections.
- AAP