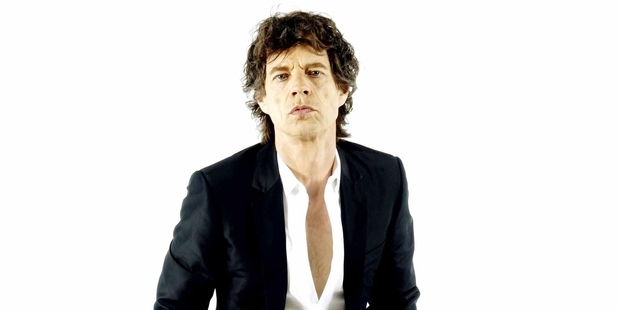 What is it that makes rockstars so attractive to the opposite sex? Turns out Charles Darwin had it pegged years ago - and it has a lot to do with peacocks.
Darwin suggested natural selection can occur by individuals out-producing others in a population, through enhanced ability to secure a mate. He used the ornate peacock plumage and bird songs to exemplify this concept.
The existence of the tail reflects the fact that it plays a major role in attracting the peahen, allowing greater numbers of offspring that inherit the genes for a long colourful tail from their father.
Sexual selection in humans, as in peacocks, is predominantly at the discretion of females. The prevailing explanation behind this is the Bateman Principle - male reproductive success increases with the number of mates, whereas female reproductive success does not.
Thus males compete with each other for female mates and females mate only with the males they prefer.
This mechanism of sexual selection is termed intersexual selection.
Conflict and physical violence between male members of a species is called intrasexual selection.
Studies in the US and France where male and female confederates approached members of the opposite sex and requested "Will you come over to my apartment?" and "Would you go to bed with me?", found that the majority of male respondents were willing to comply with a sexual proposition from an averagely attractive female. But zero of the female respondents in the American study and only one of the female respondents in the French study were willing to go to bed with a male they had just met.
The authors interpret the findings as evidence of men's eagerness for sexual relationships, and women's association of higher risk with having a sexual liaison.
But it seems men can increase their chances by holding a guitar.
Evidence suggests music arouses feelings of euphoria and craving through dopamine release in the striatal system. Men who can play music display specific adaptive qualities, demonstrating excellent physical co-ordination and learning capacity. Akin to a peacock fanning its plumage or a songbird vocalising, a strutting male rockstar generates an aesthetically and aurally pleasing performance.
He is producing something that is mentally gratifying to others, and appealing to the opposite sex. Mick Jagger and Jimi Hendrix were known for their musical ability, narcissism and sexual escapades.
Charles Darwin's words ring true for male rockstars: "Musical notes and rhythm were first acquired by the male or female progenitors of mankind for the sake of charming the opposite sex."
Malcolm P Forbes is an adjunct lecturer and Ryan Anderson a PhD candidate at James Cook University.