Handpicked, the best activities for your weekend agenda.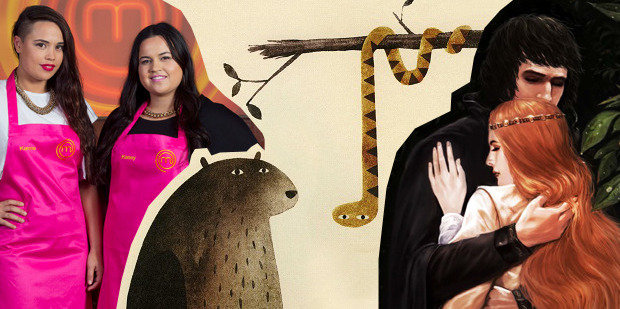 Matariki good eats
We love Masterchef winners Karena and Kasey's approach to food - generous, clever, fresh and always about sharing. This weekend they're hitting the kitchen at the Point Chev marae as part of Matariki on the Move: Wananga a Kai . And don't forget to check Living magazine for their delicious take on a Matariki feast.
Saturday, 6 -7.30pm. Te Mahurehure Marae. 65-73 Premier Ave, Point Chevalier. Free. Bookings essential at eventfinder.co.nz.
Remuera goes to Paris
Back on this weekend after being rained out last weekend, the Remuera Bastille Day celebrations. Get out your beret and baguette to join a French-style Frocks on Bikes cycle (meet at the Rem Library). Naturellement there'll be roving musicians, mimes, caricature artists, French circus and can can dancers. Bring your sweetest French poodles, plenty of things for les enfants too. Be in to win a trip to Paris.
Saturday, 10am-2pm. Remuera Shopping Village, Remuera. Free. remuera.org.nz
Petrol Passions
Passionate motor-heads will be flocking to the CRC Speedshow with hall after hall of pristine classic cars and motorcycles, race cars, custom builds and hot rods. From Mustangs to Maseratis, four way challenges between karts, lawnmowers, Minis and radio controlled scale models, vertical bungy, Kiwi Young Guns. Adrenalin plus then.
Saturday and Sunday, 9am-5pm. ASB Showgrounds. speedshow.co.nz
Grand Passions
Wagner fans are bracing themselves for six hours of Richard Wagner's Tristan and Isolde when Auckland Philharmonia Orchestra and the Trusts Community Foundation Opera perform their opera concert this weekend. You could start with a lecture (at the Langham, 10am - noon) then head to the town hall for the 4pm concert (there are intervals and a dinner break, Act 3 starts at 8.30pm). Go on, you know you want to try.
Saturday 4pm. Auckland Town Hall. Tickets from $64-$139. apo.co.nz
And passion on film
Film Festival time, at last. Drag the small sorts away from their small screens and introduce them to the best of the big screen with the Toons for Tots selection (just over an hour of one to seven-minute gems) on Saturday morning, plus some stunning documentaries for the grown ups: cyber-addicts must see InRealLife on the power of the internet; the dizzying physics of Particle Fever will have you wishing you'd paid attention in science class. nziff.co.nz
View this weekend's weather here
Follow Life & Style Online on Twitter here. Follow Life & Style Editor Nicky Park on Twitter and Instagram. Follow Weekend Life Editor Catherine Smith on Twitter and Instagram.
- www.nzherald.co.nz