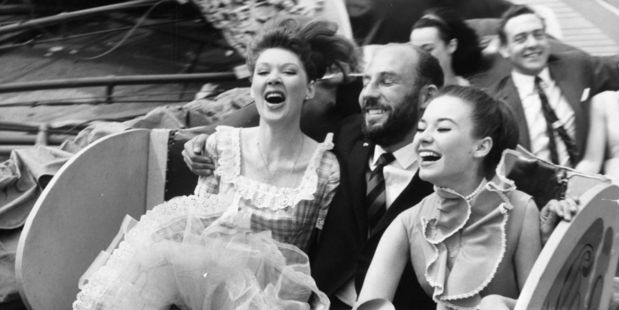 A rollercoaster hit a tree branch at the Six Flags Magic Mountain amusement park in California earlier this week, dislodging the front car, leaving four people slightly injured and keeping nearly two dozen fun-seekers hanging up to 9m in the air for hours.
Read more:
• Rollercoaster rescue: Four hurt
Incredibly, all the injuries sustained in this instance were minor. Others haven't been so lucky.
Here are some of the worst 'amusement' ride accidents on record.
1. Big Dipper, Battersea Park Fun Fair, England
On 30 May, 1972, the rope that pulled the Big Dipper rollercoaster snapped at the top of the hill and the anti-rollback brake failed. As a result, the chain of cars to barrelled backwards causing five fatalities and 14 serious injuries.
2. Mindbender, Galaxyland Amusement Park, Edmonton, Alberta
On 14 June,1986, the world's largest triple-loop indoor roller coaster crashed when four bolts came loose. Three people lost their lives, one person's legs were crushed, and dozens suffered minor injuries.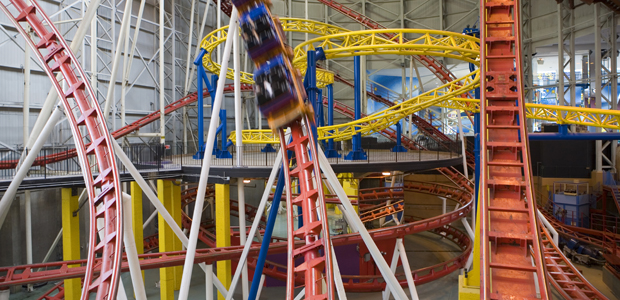 Photo / Getty Images
3. Wild Wonder, Gillian's Wonderland Pier, New Jersey
On 28 August, 1999, a rollercoaster lost traction near its peak and plunged 30 feet backward into a sharp curve. A woman and her 8-year-old daughter were killed and two others were seriously injured.
4. Batman, Six Flags theme park, Georgia, United States
A story that made headlines the world over. On 29 June, 2008, a teenager ignored warning signs and hopped a couple of fences to retrieve his cap from a restricted area. He was decapitated by a rollercoaster going at full-speed (around 80 km/h).

App users: Tap here to watch the video
5. Space Journey, Overseas China Town East theme park, Southern China
On 29 June, 2010, 12 cabins containing 40 people became loose while spinning and collided with other cabins. Several cabins fell 50 feet to the ground, ejecting passengers from the ride. Dozens were injured and six people were killed.
Yes, this list is enough to scare the bravest of us. But worldwide, deadly incidents are very rare, and attendance at amusement parks has been increasing.
According to the International Association of Amusement Parks and Attractions, there are 4.3 injuries per million attendees at US fixed-site amusement parks (2011 statistics).
In 2011, the chance of being "seriously injured" at fixed-site amusement parks in the US was 1 in 24 million, whereas driving our cars remains the single most dangerous activity we perform during the day.
- nzherald.co.nz