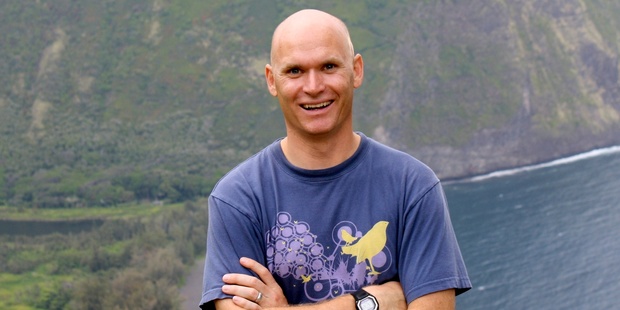 It's full of dazzling prose, it's ingeniously put together, it's so long it's a drag to lug around. It's the product of years of research, it's going to be a critical and commercial success, it's a literary blockbuster. And yet, when you've slogged to the end, having admired its cleverness, marvelled at its narrative tricks and learned a lot of historical facts, you're left with the feeling that it's crushed under the weight of its own gimmicks, that it fails on some fundamental aesthetic level.
There's a children's book series called The Magic School Bus, in which a teacher, Ms Frizzle, drives her class in a bus through topics in science and history. Reading Anthony Doerr's new novel about World War II, All The Light We Cannot See, brings this series to mind. It's as if the creative writing class has taken a magic bus tour of the war, and the best student, who's a genius, has grafted an extraordinarily detailed story on to the historical facts he's absorbed, without quite acknowledging the awful weight of the material he's so brilliantly and blithely manipulating.
Doerr's novel explores radio transmission, marine biology, snails, the writing of Jules Verne, museum collections, gemology, geology, puzzle making - a clutter of facts given equal billing with World War II: Somewhere out there, German U-boats glide above underwater canyons, and thirty-foot squid ferry their huge eyes through the cold dark. If you can write that sentence, there's nothing to stop you throwing in a hundred other details (hence the vast length).
It's complex, it's endlessly inventive, yet with all its brilliance, it's oddly frivolous and kitsch. Daniel LeBlanc, Master of Locks at the Museum of Natural History in Paris, flees the Nazi occupation with his blind daughter, Marie-Laure. They find their way to St Malo, the city on the coast of France that was virtually destroyed by Allied bombing at the end of the war.
Meanwhile, in Germany, a young orphan, Werner Pfennig, is sent to a special Nazi school, from which he will graduate to become a technician in the Germany army, trained to detect the radio transmissions of resistance fighters in the occupied territories. Doerr's ingenious plotting will bring these characters together. This could have been enough for a terrific narrative, but there's more - much more.
The director of the museum has entrusted LeBlanc with a diamond called the Sea of Flames, which may carry an ancient curse. And so, while enduring life under occupation and eventually helping the resistance, the LeBlancs are also pursued by an evil Nazi gemologist called Von Rumpel. This villain, who has cancer, limps ruthlessly in pursuit of the jewel in the hope that its mystical powers will save him.
Random fascinating science facts are valued, yet there's an uneven, selective treatment of history. Walter suffers in his Nazi school, finding friendship with a sensitive boy who loves birds. The friend endures serious bullying. In one gruelling episode, the boys are encouraged to murder a captured man. Werner's sister Jutta, who is good, knows that they are caught up in something bad. These rather perfunctory representations of the evil of the Nazi regime are passed over quickly, and there's virtually no reference to the fate of Europe's Jews.
In the end it's a victory: Anthony Doerr has taken on the war and won. The war can barely get a word in edgewise. I sense there will be a movie.
All the Light We Cannot See by Anthony Doerr (HarperCollins $34.99).