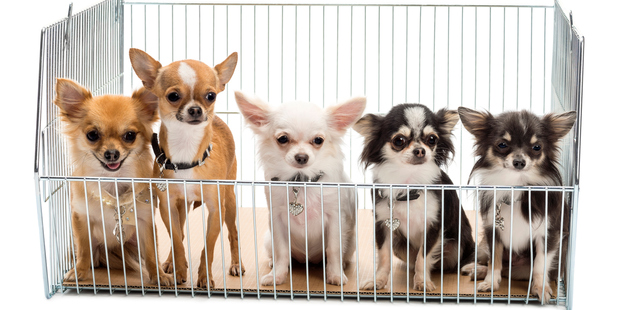 As a student my first job was in a pet shop. I gratefully accepted the pittance paid to me and happily scrubbed fish tanks and the bottom of bird cages. I didn't mind at all - I was just happy to be working with animals and soaked up as much information as I could from my more knowledgeable workmates.
The store I worked in was owned by someone with a genuine interest in animals and concern for their welfare. Fast forward a few years and I am out 'mouse shopping' to increase my little herd for school visits with the animal crew. Upon enquiring, I am asked a rather random question about my computer. It seems this particular member of staff is a bit confused as to his place of work. Finally he gets it and I am taken out the back and shown a small cage containing one mouse that has apparently been dropped off by a customer no longer wanting their pet. It has been there several days and has not been fed or watered. I immediately uplifted the poor dehydrated animal and could only wonder as to how the other animals fared at this establishment.
Not all pet shops are bad, but it is fair to say that some are. Pet shops are somewhere we go for advice on our pets and there is a certain expectation that advice will be accurate. Many animals come through pet shops and are subject to their housing and care and then sold to people of varying degrees of suitability. These animals are sourced from a variety of places, from backyard or accidental breeders through to more reputable sources.
There is currently no checks and balances in place to ensure that a pet shop owner or their staff have a level of knowledge about the animals in their care. There are recommendations as to husbandry practices and minimum cage sizes for animals on offer but these are neither inspected nor enforced. Essentially any plonker can open a pet shop and be responsible for the wellbeing and future of vulnerable animals. In my opinion this is like letting said plonker open an early childhood centre with full responsibility for small vulnerable children.
Proposed changes to the Animal Welfare Act may see 'best practice' guidelines become enforceable; however without regular inspections this is unlikely to have much effect. Amendments currently under parliamentary review may be viewed here and public submissions are invited. While this is certainly a step in the right direction and will provide a standard against which complaints may be assessed, it omits any real way of ensuring pet shops are operated by responsible and informed personnel.
I would like to see a system whereby a license is granted to open a pet shop once certain criteria are met, and ongoing inspections to ensure standards are maintained. I believe the minimum requirements should include the following:
• Completion of a course on basic animal care as it relates to pet shops with a member of staff holding this qualification always present
• Minimum cage sizes, stocking levels and care protocols as a requirement, not a recommendation
• Details of animals purchased for resale available for inspection
• Regular inspections of pet shops, to ensure standards are upheld
If this where to come into practice, who would carry out the inspections? Local councils would be one option, with a process similar to that of the environmental health officers - visiting premises, checking standards and assisting with compliance. Another option would be SPCA inspectors as they have a better knowledge of animal care and welfare considerations. However, as the organization responsible for most companion animal welfare concerns in NZ, the SPCA receives no government funding and may find this a bit of a stretch. Self regulation from the Pet Industry is not appropriate as increased welfare considerations will impact on profits with an obvious conflict of interest.
I am a former pet shop owner myself so am certainly not against the concept. It just seems to me that animals sold commercially are extremely vulnerable to the inadequacies of some individuals who have chosen an industry requiring a substantial level of expertise and an unbiased dedication to animal welfare.
- www.nzherald.co.nz