Hard-working man loses $1000 in online scam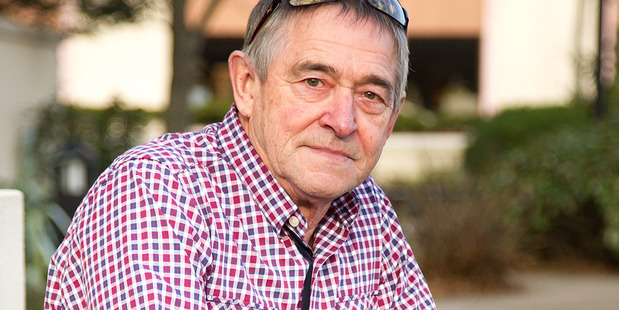 Graham Barker has toiled his way to the good life almost all his 70 years, so when he was scammed by a fake listing on Trade Me it hurt.
For the past 39 years, the meatworker knew that anything he wanted came from pulling on his boots and spending more than 60 hours a week working in and out of -22°C freezers at the Silver Fern Farms meatworks in Ashburton.
In May 2012, Barker wanted a new 64GB iPhone 4S to take high-quality photos for art projects during what little downtime he enjoyed. He logged on to Trade Me and bought a matching iPhone for $1,110. It never arrived. Trade Me has about 250,000 sales a week and among them 20 bring fraud complaints.
Two years later, Barker is still smarting about being scammed. He knows he won't see his money again — he found out this week charges laid against a person thought to be responsible were dropped in October after police said they couldn't confidently identify the culprit.
But Barker hopes his story will help others avoid being ripped off. "It leaves a sour taste ...
that money was hard-earned. I can walk away from this but I would have preferred to give my money to somebody who really needed it."
He no longer uses Trade Me and is upset police had not told him charges had been dropped.
A Manukau police spokeswoman said this week the case was no longer being investigated as there were "no further lines of inquiry to pursue". Police were happy to talk to Barker about the case, she said.
Trade Me trust and safety boss, Jon Duffy, said evidence supplied to police following Barker's complaint clearly pointed to one person, but he trusted the judgment of police.
"We will continue to follow up from our end as Mr Barker deserves an appropriate outcome to his case and we would like to know whether this case gives rise to any need for Trade Me to review its processes."
Duffy said Trade Me received about 20 substantive fraud complaints each week — one or two of which were passed to police.
"Fraud is committed on Trade Me, that's the reality. It's not a huge problem but it does happen."
The site had systems to detect scamming before it happened, including freezing about 700 trades a week until the seller provided proof of goods. When fraud occurred, the 12-person trust and safety team gathered as much information as possible for police, Duffy said.
"We've learned over the years the police are busy and fraud investigations can take a back seat to violent crime. The more work we can do for police the better."