A new study sparked by case of 50-year-old highlights the danger of injury from headbanging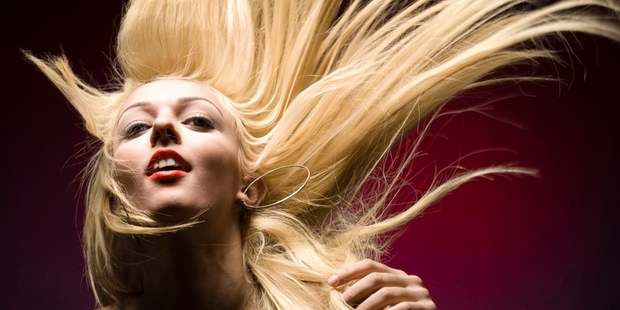 Bruises, cuts and bite marks amid a moshpit's rough and tumble aren't the worst injuries you can suffer at a heavy metal concert.
A new study by German doctors has used the unfortunate case of a 50-year-old fan of legendary metal band Motorhead to highlight the risk of bleeding of the brain as a result of headbanging.
Known as a subdural haematoma, it is a form of traumatic brain injury in which blood gathers under the dura - the outer protective membrane covering of the brain. It can develop over days or weeks.
"This case serves as evidence in support of Motorhead's reputation as one of the most hardcore rock 'n' roll acts on earth, if nothing else because of their music's contagious speed drive and the hazardous potential for headbanging fans to suffer brain injury," lead author Dr Ariyan Pirayesh Islamian said.
The latest issue of medical journal The Lancet has detailed how the middle-aged German metal fan came to the neurosurgical department of Hannover Medical School after suffering a worsening, two-week long headache.
Although his medical history was described as "unremarkable", with no previous head trauma, doctors solved the mystery after they discovered their patient had been headbanging at a Motorhead concert four weeks earlier.
A cranial CT scan confirmed the man had a chronic subdural haematoma on the right side of his brain, which was removed by surgeons through a burr hole.
Two months later, his painful headache had subsided - but researchers were left with no doubts as to the hazards of headbanging.
Motorhead - fronted by the bulletbelt-donning Lemmy Kilmister and whose best-known numbers fittingly include Damage Case and Emergency - helped to pioneer speed metal aspiring to an underlying rhythm of 200 beats per minute.
Other headbanging-related injuries have included carotid artery dissection, mediastinal emphysema, odontoid neck fracture and whiplash - the latter also being a track from Metallica's debut album Kill 'Em All.
But this case was the first reported case showing evidence that headbanging could cause "chronic" subdural haematoma.
"Even though there are only a few documented cases of subdural haematomas, the incidence may be higher because the symptoms of this type of brain injury are often clinically silent or cause only mild headache that resolves spontaneously," Dr Islamian said.
But Hamilton academic Dave Snell, whose PhD research famously focused on bogans, said he'd never heard of such a risk.
Mr Snell, 34, has been attending local and international metal shows since he was 17, and suspected the only long-term damage he'd ever suffered was to his ears.
Fans more likely faced their biggest risks being crushed against railings or landing on the ground badly after "coming off a crowd surf", he said.