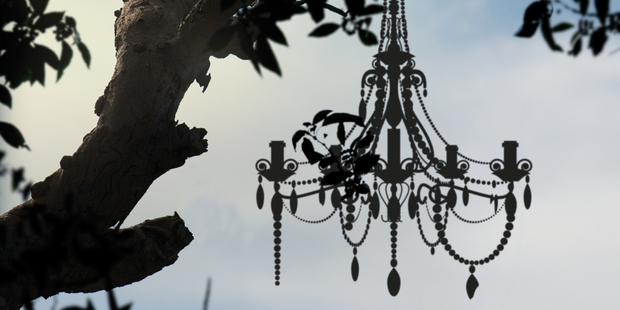 In his second novel, Craig Sherborne presents a family of transients, "last of their kind", who drift along, squatting in abandoned properties dotted across Victoria's wheat belt.
They get by on welfare and entrepreneurial theft. "Recycling" is how their alpha male, Shane, describes it.
When 15-year-old Zara gives birth to the third generation of indigents, Moira the matriarch calls a halt, and calls also for traditional family values. Tough calls, considering the human flotsam they're addressed to.
The rag-tag bunch find temporary sanctuary in farm buildings just outside a rural town.
They subsist on the cusp of crisis. The law arrives and sneers. The welfare people condescend. Shane and his timorous brother Midge are punched at the pub. Teenage truant Rory starts lighting scrub fires. Zara gets a supermarket job, gets a new lover-boy, gets sacked and jilted. To top things off - bottom them out, rather - Shane is cheated and jailed.
So Moira takes charge. Slowly, the fractured family changes. The resilience of people long used to flying just beneath the radar starts to affirm itself. The usual survival strategies - lose pub fights rather than win them, so the law goes easier on you; always have a jacket and tie somewhere for court appearances; cut holes in swimming pool fences if you haven't the cash to pay entrance fees - continue, but baby Matthew means they're part of a more substantial, less ramshackle life.
Happiness starts to surprise them: Midge holding Matthew "as if connected to the world's holy scheme"; mornings when the world gives its full attention. But the bruisings and self-damage aren't over yet.
It's Moira who holds the blended - taped, rather - group together. She bestrides the book, sometimes at the expense of other characters. She's tender and ferocious, illiterate and indomitable, unsentimental yet deeply emotional. She faces betrayal, violence, officialdom; yearns occasionally for a proper cup and saucer. The only force that ever looks like matching her is truculent, terrified Zara.
Lyrical, laconic evocations of place swell through the story. "The west sky had gone bruisy. The sun was covered over, and the road crawling with shadow." Social comment swells as well, less successfully. Sherborne makes an excellent narrator but a leaden moralist.
Mostly though, the plot swaggers along, fuelled by cracking, cussing dialogue. The family gets through, after a fashion. A bloom comes over some of them, a puzzled pride holds others. You feel disbelieving satisfaction at their rumpled triumph.
Tree Palace by Craig Sherborne (Text Publishing $37).