Find all your favourite bits from today's Bite magazine, online. Follow the hyperlinks in Jo Elwin's editor's letter and lose yourself in bite.co.nz.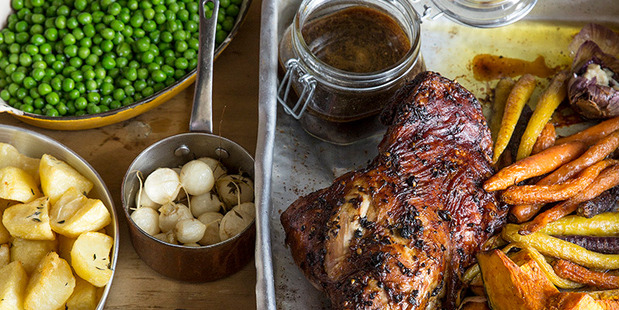 When I asked Kathy Paterson if she could give us a few recipes for oven bakes her response was "no problem, that's how I eat". Oven bakes and one-pots are popular searches on bite.co.nz right now, so it seems it's how you like to eat too and it's not hard to know why. Putting everything into one dish and popping it in the oven to cook for a while is a multi-tasker's dream. You can go and tick something else off the to-do list (Louise Thompson would tell you to take some time out for yourself at this point) and the oven helps to heat the house while the meal cooks. We have been working our way through some of the bite.co.nz bakes and I can highly recommend the pork, apple and sage. This Greek lamb and eggplant came in a close second and these sausages and mash provided a twist to the English pub classic.
Back to those recipes of kathy's. She has cooked some oven-roasted veges with fish, a lamb curry with baked basmati rice that's got me very interested and some coconut-scented oven roasted pears.
Murry Thom, who brought us 2009's Great New Zealand Songbook has been travelling the length and breadth of the country, bringing together 80 chefs, bakers, café owners and hunters and gatherers for The Great New Zealand Cookbook that is released today. We join him for a chat and a roast at Martin Bosley's.
It's an inside week. Pop the oven on, warm up and enjoy.
For more food visit bite.co.nz.