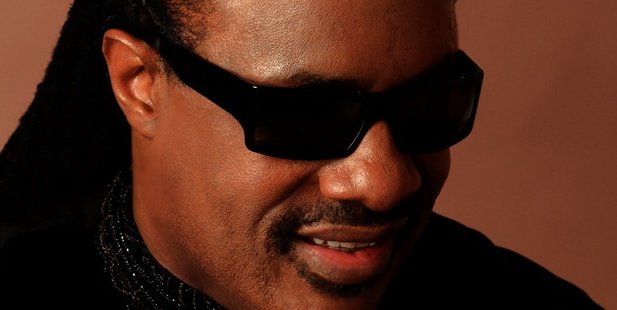 I naively assumed compiling a list of my top 10 classic American albums would be a 20-minute doddle. That was until it dawned on me that quite a few on my list were actually by Canadian artists. With Joni Mitchell, Leonard Cohen and Neil Young out of the picture, another issue emerged. It was near-on impossible choosing favourites among my favourites.
My struggle started with Stevie Wonder - Songs in the Key of Life. I sat for 30 minutes just staring at the track listing for this album as well as Innervisions and Talking Book. These three records are gold, but I begrudgingly made my choice on the basis that this vast and genre-hopping double-LP is the record I always return to, even if Talking Book does contain one of the best songs ever written, Superstition.
Fleetwood Mac posed the same problem. It's impossible to choose. One could also argue it's a British band, but for me it has always been about Stevie Nicks: American music royalty. I'm going with Tusk, as it's one of Fleetwood Mac's biggest and boldest works. It also has some of my most loved Nicks tunes, Sara and Storms. You should know, however, this could all change by next week.
Other not so clear-cut decisions included Lauryn Hill. I've thrashed The Miseducation of Lauryn Hill over the years but it's her MTV Unplugged No. 2.0 album that makes this list. Critics called it her meltdown record. And yes, she does ramble a bit between songs. But Hill pours everything she's got into this acoustic album. It's rough, raw and truly remarkable.
I was torn between two Michael Jackson records, too. Off The Wall and Thriller were important parts of my childhood. Both are brilliant. But hitting play on Don't Stop 'Til You Get Enough - the very first song on Off the Wall - is as thrilling now as it was watching in anticipation as my sister dropped the record player needle on it when I was 7. So it wins.
There were no hesitations in including these next albums. I love each of the artists, but these particular records stand out heads above the rest as my favourites. First and foremost is The Best of Dolly Parton. I know it's a bit of a cheat to include a "greatest hits" here, but this was the first full-length album I ever owned. I was 11. And that battered vinyl still gets played 29 years on. I still often listen to Paul Simon's Graceland, too. It's an example of the perfect album. Tapestry by Carole King is another that has stuck with me since childhood. It's perfect as well.
My angsty teens weren't spent listening to Nirvana, although I now see the error of my ways. And in my defence, at 13, I loved Guns N' Roses' Appetite for Destruction so it wasn't all Stevie Nicks, Dolly Parton and intense, moody folk - as it pretty much is nowadays. Oh, and I had a massive thing for Patti Smith. But who didn't? Again, it's hard to pick favourites; however, I'm going with the obvious - Horses.
By comparison, I was a latecomer to Townes Van Zandt but he's a staple listen in my vinyl collection now and you can't beat 1969's simply titled Townes Van Zandt.
I desperately want to stretch this list out to 20, even better, 100. But the editor says no.
But let me just namecheck these records: Born in the USA, Jagged Little Pill (Alanis Morissette has dual Canadian-American citizenship), Let's Get It On, Doolittle, Tracy Chapman, Mellon Collie and the Infinite Sadness, Purple Rain, Private Dancer, Bridge Over Troubled Water, Sweet Baby James, The Eminem Show, My Beautiful Dark Twisted Fantasy, Belladonna, The Wild Heart ... Oh I give up.