Travel agents report surge in mid-winter holidays to the usual overseas destinations — and beyond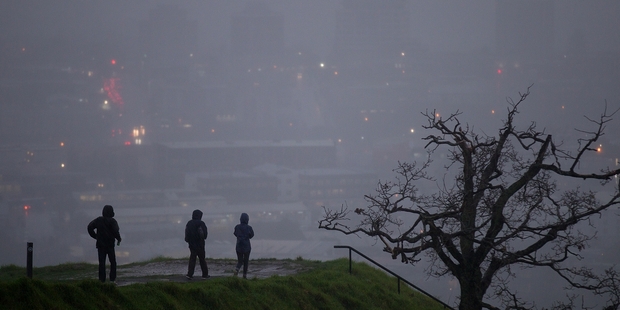 Package deals to Australia, Fiji, Hawaii and North America are being snapped up by New Zealanders making mid-winter escapes and capitalising on a strong NZ dollar.
Travel agents are reporting increased bookings to destinations around the globe as consumers take advantage of competitive prices and get more holiday for their buck.
An overseas jaunt would have looked attractive to Aucklanders last night after a burst of heavy rain, thunderstorms, hail and damaging gales pushed across most of the region. The weather is expected to improve over the weekend.
In May, New Zealanders took 15,800 more overseas trips than the same month last year, with 198,200 taking international journeys - a nearly 9 per cent increase. Travel agents reported business was up about 15 per cent on last year.
House of Travel director Brent Thomas said: "It ... doesn't matter where you go the dollar is going to be stronger this year than what you were getting last year."
Travellers were being attracted to destinations around the world, but there was high interest in Australia, Hawaii, Fiji and North America.
"We are hard workers and get four weeks holiday a year and want to use those weeks well."
Flight Centre NZ general manager Simon McKearney said bookings had increased throughout last year, and the first half of this year - known as booking season - had been busier.
New Zealand Institute of Economic Research's chief economist Shamubeel Eaqab said the pattern was in line with heightened consumer confidence and a strong kiwi dollar.
"It's a cyclical thing, travel is a discretionary good, you tend to have a holiday when they are feeling more comfortable about your finances."
In Auckland last night, strong wind gusts and lightning blew roofing iron and debris into power lines which caused outages in Albany, Woodlands, Kelston and Onehunga, energy provider Vector said. The number of customers affected was around 2500.
European jaunt $5000 under budget
Marty and Steph Dalton spent $5000 less than they had budgeted for when they went on a European holiday this year, attributing the saving to the strong Kiwi dollar.
"We had a budget of $25,000 and came in under $20,000 in the end," said Mr Dalton of the six-week trip.
"We didn't feel like we missed out on anything. Things ended up being cheaper over there than we thought, the accommodation seemed cheaper.
"The beer also seemed a lot cheaper - you got more beer for your dollar."
The delayed honeymoon for the 29-year-olds took them through the United Kingdom, Germany, Austria, Italy and Spain during April and May.
"We just wanted to go and see it. We've got the money at the moment so [thought] we may as well do it."
Mr Dalton, a software developer, said he had noticed friends and colleagues seemed to be taking more holidays.
"A lot of my mates still live in England but a couple have gone over, I would say more people are [travelling] at the moment."
He said the couple did not use a travel agent, but relied on online sources and review sites to choose their flights and accommodation.