Think beyond jeans, says Leigh Matheson.
One of the constants in any wardrobe is denim. Sure, the colour, fit and finish may change over the years but there will always be denim.
The best advice I can give is to dedicate some time to shopping for jeans and, once you've found a pair that works, buy more than one pair.
Included in the small selection below are dark denim options from from longtime local denim devotees Workshop Denim and Australian label Neuw; an on-trend pale, distressed and boyfriend style from sass & bide, a fashion-heavy, double denim option from Maurie & Eve and the latest reinvention of the classic 501 from Levi's.
Beyond jeans, the options are endless. There is a great beaded denim shirt from Glassons, a forever useful denim pencil skirt from Witchery and a fabulous chambray denim shirt dress from Max. I can't live without my denim trucker jacket and Levi's has all colour options covered with its authentic classic offering. I especially love the dark indigo one pictured. Around since the 1850s, Dunedin-based Bing, Harris & Co produces quality denim goods at cheap and cheerful prices - and its distressed Macraes denim vest will take you from layered-up in winter to beach-ready in summer.
Denim is forever and intrinsically linked with Americana so, in celebration of this coming week's Independence Day, The Line Up is a Stars and Stripes special.
My whole family has embraced Stance Socks. They have the functionality of a sports sock and the design of a fashion sock and will keep your under appreciated feet happy. Also, who can go past these Vans Sk8 Hi? They are fabulously retro chic with stars on one side and stripes on the other.
The Line Up: Stars and stripes
Get The Look: Denim delights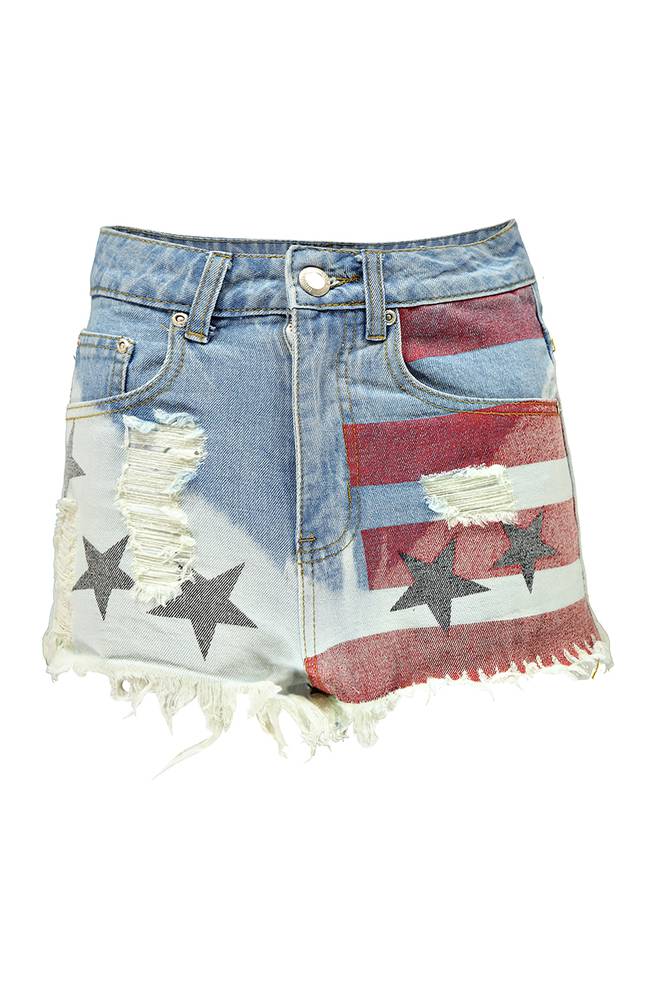 Stockists:
•
•
- also stocked at
•
•
•
•
•
• Levi's available from Levi's stores in Wellington & Dunedin, and from Just Jeans nationwide.
• Neuw available from Service in Newmarket, or from
•
• For Stance stockists phone 0800 80 14 60
•
Follow Leigh on Twitter.