Mesh removal operation goes well, then tragedy strikes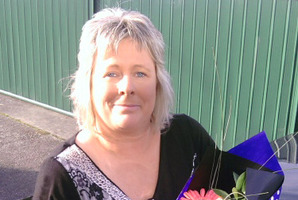 Karyn Freer rewarded her family with smiles when she emerged from an operation to remove surgical mesh that scans showed was eating into the flesh below her belly button.
Less than 12 hours later she was dead. Two weeks after the Gore mother and grandmother's death, her shattered family say they still don't know why it happened.
The 47-year-old died alone in a private room at Invercargill's Southern Cross Hospital in the early hours of June 4. She had been operated on the previous afternoon.
Freer's eldest daughter, Sharleen Greer, said the family wanted answers. "The surgery went fine ... [hospital staff] were rapt. Her blood pressure was perfect. She was laughing away. My dad [Chris] said, 'Do you want me to stay?' and she said, 'No, go home and rest'."
Hospital staff told the family Freer was fine when she was checked at 2am, but when they returned two hours later she had no pulse, Greer said.
The family wanted to know why machines monitoring her vital signs were removed following her operation, despite a history of asthma and blood clots after surgery, Greer said.
"They said we'd have to wait three months ... until the coroner's report."
Her mother received the surgical mesh implant during emergency hernia surgery at Southland Hospital in September last year. It was not long until crippling pain set in.
"She'd be peeling veges and then suddenly she'd just have to sit down. Scans showed the mesh was starting to eat at her flesh."
Controversy has swirled around the use of the polypropylene mesh, which was designed in the 1950s to treat hernias, but is now also used for organ prolapse.
In the past two years the Herald on Sunday has documented horror stories of Kiwis whose quality of life has been shattered by surgical mesh.
Last month the former GP of South Island man Geoffrey Mehrtens, who died in 2010, said he believed mesh implants Mehrtens received for a hernia operation six years earlier could have contributed to his death. A coroner is yet to rule on the cause.
Meanwhile, Greer said her family were trying to come to terms with their loss, particularly her father.
"He's lost. They did everything together."
Southern Cross Hospitals chief executive Terry Moore said his staff had been in contact with Freer's family more than a dozen times since her death, and had shared everything they knew.
"We will continue to do this. We are unaware of what caused her death. The process to determine this and the time frames now sit with the coroner." The hospital had also launched an investigation, and the results would be shared with Freer's family, Moore said.
Southern District Health Board, which runs Southland Hospital, refused to comment without a privacy waiver from Greer and proof she was executor of her mother's estate.