Restaurants, cafes enjoy 6.3% growth by catering to change in Kiwi dining habits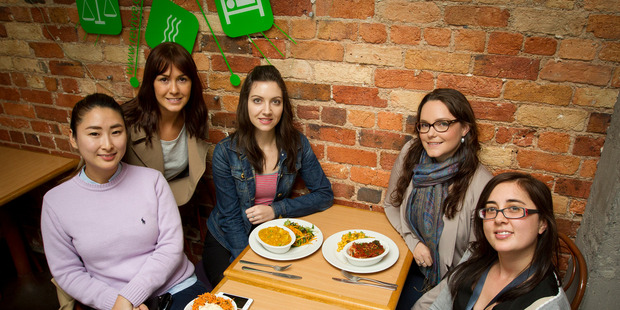 Kiwis are opting for cheaper eats, but dining on them more frequently than ever before, according to the latest snapshot of the New Zealand hospitality industry.
The 2014 Hospitality Report provides industry insight from a year that cemented casual dining and shared plates, no reservations policies, "gastro pubs", and new takes on Asian and Mexican cuisine on to menus around the country.

The sector experienced 6.3 per cent growth with $7.6 billion of total industry sales - about $1688 per Kiwi - that were dominated by the cafe and restaurant sector and Auckland-based establishments.
Restaurant Association chief executive Marisa Bidois said the new habits of New Zealanders to dine out more frequently but on lower-priced food was behind the rise.
An increase in casual dining establishments that typically offered small shared plates of gourmet food instead of larger-sized meals was feeding the practice, she said.
"A lot of businesses are lowering their price points in some areas in that casual space," she said. "The economy has affected people's mindsets when it comes to spending.
"They don't want to give up their luxuries of eating and drinking out, so the industry has looked for different ways and options to deliver that food and drink at lower prices."
Founder of hit restaurants Mexico and recently opened Burger Burger, Mimi Gilmour, said customer demand and local business nous were working together to fuel the trend.
"The perception of value has changed," she said. "[Lower price points] encourage people to go out more and the more they go out the more places open like that - it's a flow-on effect."
Mexico and Burger Burger had thrived on offering small plates for around the $10 mark.
Nic Watt, of acclaimed Japanese restaurant Masu, said he had noticed Kiwis eating out more during weekdays.
"It's not such a weekend occasion any more, there are more midweek diners choosing to go out," he said. "New Zealanders have developed a more discerning palate ... and are dining on sharing courses in a casual dining experience."
However, casual did not mean lower quality - he said it was quite the opposite. "Casual doesn't mean lesser quality, by having a more casual dining experience it means people will go out more frequently."
When it came to picking the next trends to sweep the country, Ms Bidois predicted more gourmet burger joints, Mr Watt believed we would see more South American cuisine from countries like Peru, and Ms Gilmour tipped there to be more niche ethnic restaurants to offer the traditional fare in the more affordable casual style.
Other dining trends expected to stick around included the rise of health foods and the preference for locally sourced ingredients.
Ms Bidois said the 9.8 per cent growth of the cafe and restaurant sub-sector showed promise for the industry. On the flipside, she said, the report highlighted how a lack of skilled labour, labour costs and maintaining sales volumes were challenges the industry was facing.