Address:
2A New North Rd, Eden Tce
Herald Rating: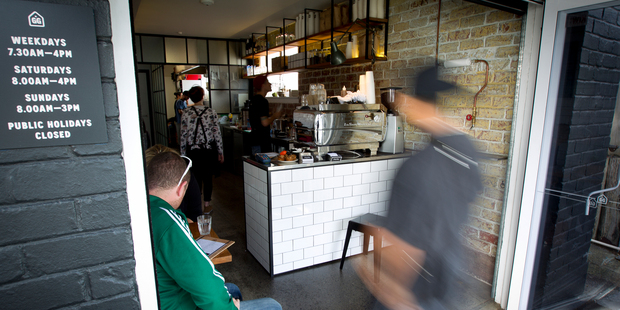 Everybody's been talking about this super-slick and very stylish little cafe since it opened a few months ago, specialising in New York-style bagels with imaginative toppings. These include the Wilbur (with spiced pulled pork) and the Kransky (with Westmere kransky sausage), though there are other interesting items on the menu too, of course: soups, salads and so on.
The atmosphere is buzzy thanks to the small space Goodness Gracious occupies, of which every centimetre has been cleverly utilised. Cute seating options spill out on to the street under awnings too (check out the white picket fence stools), which is just as well, given how popular it is.
The food is really something to write home about. We ordered the BLAT ($9) which was bursting with very crispy bacon and big chunks of avocado, and the CAB ($9) - chicken in an aioli dressing, also with bacon. Both came on cool army surplus-style dishes and were delicious - the grilled bagels are the perfect consistency and the toppings are fresh and tasty.
By all accounts the fair trade coffee is very good but we had yummy fresh juices ($6.50) and will definitely be back for a salted caramel and peanut butter smoothie ($7).
The service is as slick as the cafe itself. We do like table service on a sleepy Saturday.
Overall we loved how every detail has been carefully considered here - from fresh flowers on the tables to emailed receipts to save paper - and we highly recommend you pop in and sample what this newish kid on the block has to offer.
Follow Life & Style on Twitter and Facebook.