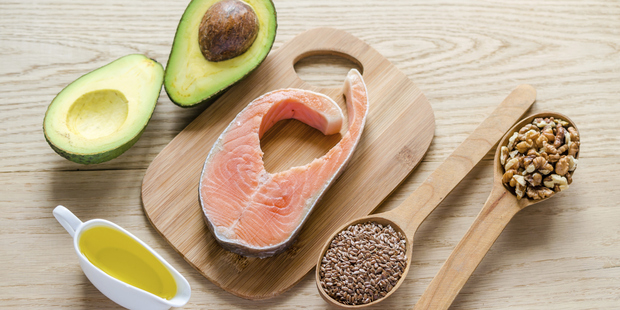 What the A to Z of winter wellness is all about
When the chill factor drops our focus on good health often drifts. Not only are we more susceptible to nasty winter lurgies, but the temptation to hibernate can mean less moving and not as much focus on the right food for optimal health. In a bid to stay focused (or re-focus) this winter, we've called on the smarts of holistic health expert, Dr Libby Weaver to help compile our interactive A to Z of Winter Wellness. Each weekday we will reveal the next letter and what it stands for in our health file, plus informative graphics and recipe suggestions to help boost your health. Check in to Life & Style every afternoon for your winter wellness inspiration.
- Nicky Park, Life & Style Editor
The essential role fats play in our diet is commonly misunderstood. There are three major categories of fatty acids - saturated, polyunsaturated, and monounsaturated.
Of concern are trans fats, found mainly in processed foods, such as cakes, biscuits, muesli bars and deep friend foods. Research suggests that the type of fat you eat is actually more important than the total amount, helping activate the satiety mechanisms of the brain. Consuming adequate fat helps you to manage your mood, stay alert and even assist with weight management. Fats are also needed for helping us absorb essential vitamins like A, D, E, and K, as well as for maintaining healthy skin. They are an integral part of our immunity and brain development. Fat is also our most concentrated source of energy, and helps to keep us warm and protect our organs and nerves.

Choose low human intervention foods, "real food" as often as you can and limit the food you eat from packets. That way you will naturally avoid poor quality fats such as trans fats. Good quality fats to include in your diet include; avocado, nuts, organic butter, tahini, oily fish, olives, and coconut.
Dr Libby Weaver (Ph.D) is one of Australasia's leading nutrition specialists and weight loss experts based in Auckland, New Zealand. For more information visit www.drlibby.com.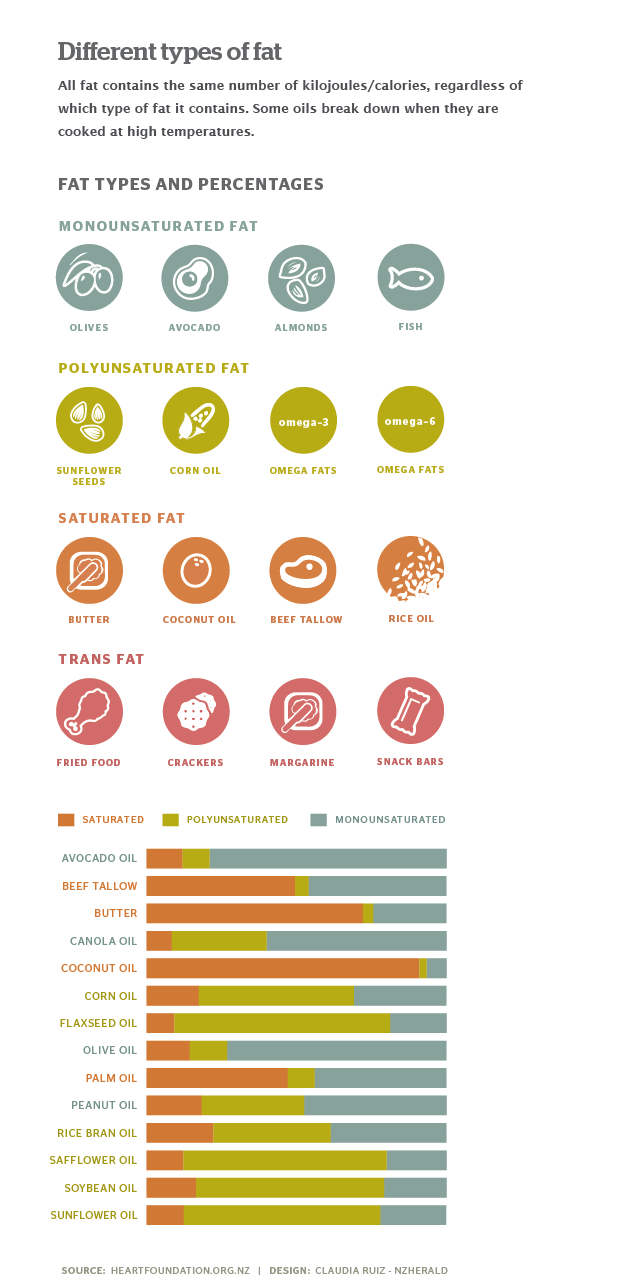 Recipes
Grilled fish with avocado and herb salad
Charred asparagus with almonds and olives