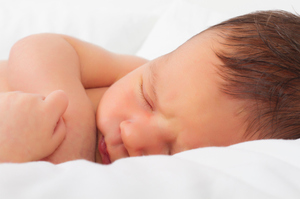 The number of blind children is increasing in the developed world as more severely premature babies survive.
The earlier a child is born, the greater the risk of vision impairment, with one in 20 severely premature babies likely to be born blind.
In the UK, the number of blind or partially sighted children increased nine per cent from 2006 to 2013.
The increase among under-5s is12 per cent, says the charity Blind Children UK.
This follows a significant increase in survival for children born at 22 to 25 weeks.
The increase is likely to be similar in Australia, says Associate Professor James Elder, an ophthalmologist at the Royal Children's Hospital in Melbourne.
The blindness is mostly caused by brain damage linked to extremely premature birth.
Blindness directly linked to eye damage might have gone up slightly, but most cases can be treated, he says.
"It has been known for a long time that prematurity is a leading cause of vision impairment in developed countries."
- PAA