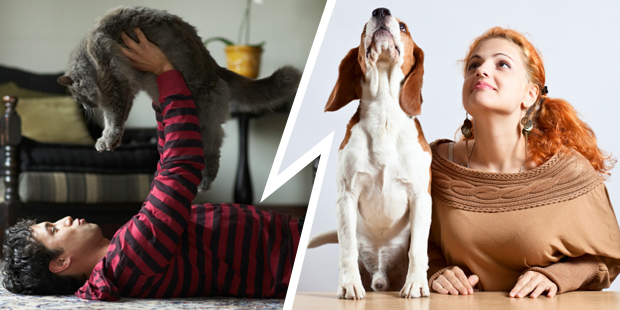 When it comes to the question of whether cats or dogs make the best pet, I have a paw firmly in both camps.
Most people however, are quite adamant about whether they are a cat person or a dog person. In fact research from Ball University revealed that people actually believe their own personality reflects that of their choice of pet. Those that favoured cats stated a high level of independence where as the dog people considered themselves to be very friendly and sociable.
Read more: Cats the megastars of cute videos
It turns out a great deal of research projects, internet polls and other studies have gone into uncovering the mysteries of what makes cat people and dog people different. Although some are perhaps more scientific than others, the results are quite revealing.
Cat owners
• A greater appreciation for the arts than dog people
• Openness to new and unusual experiences and beliefs
• More neurotic and anxious
• Read and study more
• Thirty per cent more likely to live alone than dog owners
• Twenty five per cent more likely to consider George Harrison their favourite Beatle
• Twenty one per cent more likely to enjoy ironic humour and puns
• Prefer classic rock and electronic music
• Favourite TV show is CSI
Dog owners
• More outgoing and extroverted than cat people
• More likely to see tasks through to completion
• Follow traditional beliefs and interests
• Eighteen per cent more likely to consider Paul McCartney their favourite Beatle
• Thirty per cent more likely to enjoy slapstick humour and impressions
• Prefer reggae and psychedelic rock
• Favourite TV show is American Idol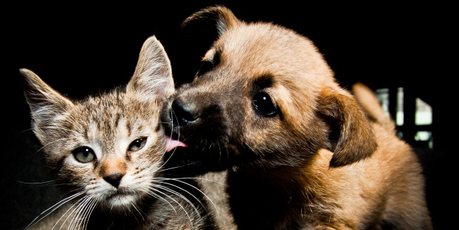 I conducted my own informal study amongst a group of friends with particular pet preferences as to what they thought of each other, and after careful editing I can reveal the following:
What do cat people say about dog people?
• Dog owners smell just like their pets, probably due to dog slobber, dirty paws and having to carry bags of poo around.
• Dog owners need continual reassurance of their pets unwavering loyalty and love.
What do dog people say about cat people?
• Female cat owners are crazy, and those who are single with two or more cats are 'crazy cat ladies'.
• Male cat owners are strangely sinister - refer to Drs Claw and Evil and of course Gargamel.
Most surveys I found on the net show that dogs are more popular as pets than their feline counterparts which raises a very serious question - why is the internet bursting with so many cute cat pictures and videos?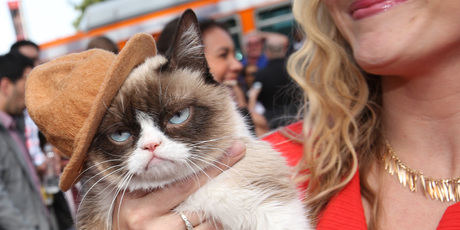 The answer to this pressing issue seems to be that unlike dogs, cats have equal parts cuteness, aloofness, disdain for others, and a highly developed sense of selfishness. Throw in some playfulness and curiosity, and their domination of the internet starts to make sense. Even the most dedicated dog person seems powerless to resist checking out the latest lolcats.com, grumpycats.com, simonscat.com or any number of other such gems.
Regardless which proverbial paw you are under, the debate over whether cats or dogs make the best pets is not likely to go away and might just reveal more about your personality than you would like.
Join the debate: Are you a cat person or a dog person? State your case.