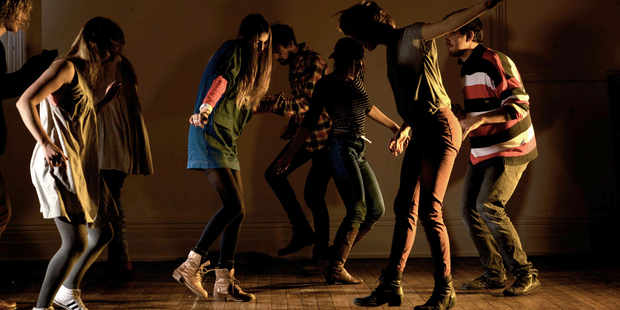 Every week, an alcohol-and-unwanted-grope-free international dance craze hijacks Auckland's Grey Lynn library hall in a celebration of the sheer joy of movement. The Melbourne-born No Lights No Lycra (NLNL) movement arose out of two dance students' love of booty-shaking back in 2009. Their recipe was simple; do away with teachers, techniques, restrictive clothing and dance like no one is watching.
Inciting fun and freedom, NLNL spread around Australia and the globe. NLNL satellite groups have popped up in Wellington, Wanaka, Christchurch and also in Auckland, where organisers Jamie Newman, Lindy Roberts, Jesse Ashton, Rosa Armstrong and Laura Ashton established a fortnightly NLNL group nearly two years ago to the day.

As a professional bedroom dancer, I decided to head to the hall and road test a few moves that weren't quite club-ready, and see what all the fuss was about.
More than 60 people pack the hall (the first NLNL sessions, says Newman, attracted about 11 followers, mainly adventurous family members).
It feels inclusive, and not a plié-practising, break dancing pro in sight. All sizes, sexes and ages are present and accounted for - including Roberts' 80-year-old friend Winnie.
I see a few familiar faces, most of whom are fellow NLNL virgins. Tom, not a virgin, warns me to go easy; last time his overzealous clicking and barefooted twisting left him with blistered fingers and feet.
Before the lights are turned off, the rules are laid down - no ballroom dancing and no lying on the floor (for obvious safety reasons). And there's another announcement - punters can now get their NLNL fix weekly.
Once the whoops of delight die down, it's crunch time, and I am suddenly plagued by doubt and nerves. What if it's not dark enough to hide my inadequate (due to small rear end) twerking? I feel alone and sober in this impromptu nightclub. And then, the lights go off.
The music starts. I sway awkwardly for a few minutes, distressed. It's not the complete pitch-black-ness I was praying for. I try not to get too close to my shadowy neighbour until I finally realise that to them, I am just a shadow too; in my anonymity, I am free.
Suddenly the room resounds with yelling, spontaneous clapping, latino tongue trills and, poof, my inhibitions vanish. I feel like a kid and can't stop giggling, bouncing around in a move I can only describe as a hair whip/pogo combo.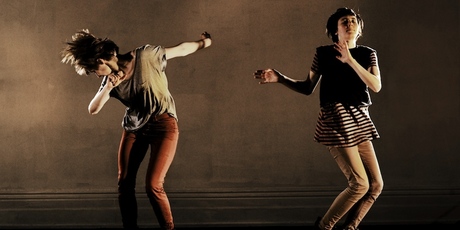 The next hour is glorious. I experiment with elbow dancing, whoosh my arms around in large circles (and manage not to injure anyone) and put my bedroom-mirror-perfected robot to the dance floor test. When the Chilli's Suck My Kiss blasts on the stereo, I pull the fingers at my imaginary adversaries and mosh, channeling my inner 15-year-old being, because a) I feel like a badass and b) no one's looking.
Having said that, I'm the first to admit that I pull more than a few sideways glances. I can tell that NLNL will improve my dance-floor arsenal because it is a literal gold mine for new moves, which are especially creative during a Nigerian rump-shaking track that plays about halfway through.
The electronica-heavy playlist is masterfully crafted down to the last minute by Newman, who also moonlights as a musician and DJ. If, like me, you long for some raunchy hip hop tunes then you can request tracks in advance via the Facebook page.
A warning is issued at the start of the penultimate song, enough time to untuck my sweat-soaked top from my sports bra (FYI: don't wear too much, you'll wish you hadn't) and reign in the vogue-ing just incase the lights come on early.

All too soon it is over.
Not only is it the best workout I've had in a long time (and at a paltry $5, one of the cheapest), but it's a safe, discrimination-free environment in which to shed both your stress and your inhibitions, minus the next-day-hangover. Plus it's a hell of a lot of fun.
I'm sold; see you next week.
Head to NLNL Auckland's Facebook page to find out more. For other New Zealand-based group click here.
- nzherald.co.nz