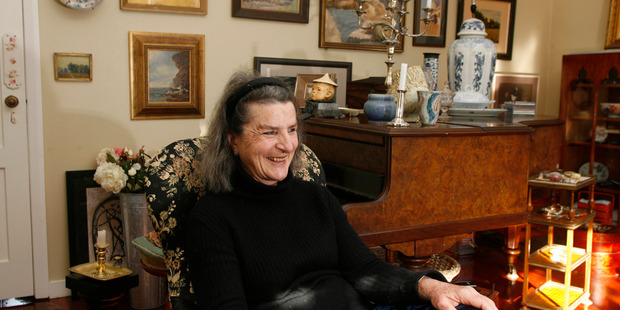 The book I love most is ... At Lady Molly's which is one of the novels in Anthony Powell's 12-volume series A Dance To The Music of Time. One of the characters is a pet monkey called Maisky so I named my cat after it.
The book I'm reading right now is ... not actually a book at all. It is two issues of English Country Life magazine. I feel tired right into my bones so I'm just reading bits and pieces about the countryside and about salerooms in London and art exhibitions, and so on.
The book I'd like to read next is ... A Time of Gifts by Patrick Leigh Fermor, an account of a walk he embarked on in 1933, aged 18, from the Hook of Holland to Istanbul.
My favourite bookshop was ... Evergreen Books in Devonport. Sadly, it has now closed. But an equally beautiful secondhand bookshop called BookMarks has moved from Takapuna into the Devonport premises and is providing the same kind of ambience.
The book that changed me is ... Run Yourself As A Business. I read it possibly 40 years ago and can't remember the name of the author, but it gave me the idea that I was not just an ordinary dull girl battling away endlessly and hopelessly against a sea of chores. I learned that I did have a faint modicum of power.
The book I wish I'd never read is ... Life is too short to waste time reading books you don't like.