A controversial hernia operation is being implicated in a New Zealand man's illness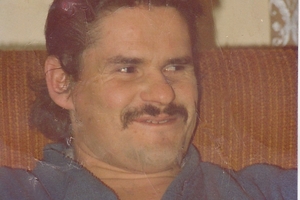 A medical specialist has linked controversial surgical mesh implants to the death of a former patient.
It is believed to be the first fatality reported in New Zealand connected to the implants.
Geoffrey Mehrtens, 54, died at Christchurch Hospital in February 2010. The father-of-three had endured significant health issues since polypropylene mesh was inserted into his abdomen during an operation to repair a hernia six years previously.
Mehrtens, from Hokitika, on the South Island's West Coast, died from multiple organ failure following a reaction to antibiotics and complications from other treatments after he was thought to have contracted an infection.
General physician Dr Lasantha Martinus, who for a period treated Mehrtens at Grey Base Hospital, Greymouth, said his patient might have survived if the problematic mesh had been removed.
"I believe ongoing problems caused by the implant could have been a contributing factor to his admission to hospital," said Martinus, who no longer works at Grey Base. "Mr Mehrtens might still be alive if he had received appropriate treatment when he needed it ... I believe this is a death that could have been avoided."
Mehrtens' family complained to the Health and Disability Commissioner about the level of care the West Coast and Canterbury DHBs provided.
Initial findings from a subsequent investigation by the commissioner's office, issued in April last year, concluded circumstances around the death were complicated by a history of other contributing illnesses.
The report noted, however, key areas of concern included a failure to reassess the patient's suitability for surgery "in a timely manner" as well as a failure to monitor his progress and manage his treatment complications in the days leading up to his death.
In 2009, doctors at Christchurch Hospital decided it was too risky for Mehrtens to have an operation to remove the mesh, which was leaking faecal fluid and causing considerable pain and distress, because he was significantly overweight.
Despite his shedding 42kg over a few months, the operation did not go ahead and Mehrtens later died.
The commissioner instructed West Coast and Canterbury DHBs to provide Mehrtens' wife, Heather, with letters of apology. She declined to comment about the matter.
Martinus, who has been providing advocacy for Mehrtens' widow, said: "No explanation was given why he hadn't even received an appointment after losing 42kg to make himself fitter for surgery ...
"The cause of suffering of patients with surgical mesh-related complications is more than the mesh. It is due to a failure of the quality assurance system and the lack of duty of care for victims of treatment injuries."
A spokesman for the Health and Disability Commissioner said it did not comment on individual cases.
Michael Frampton, programme director for the West Coast DHB, confirmed letters of apology were sent to the Mehrtens family but he stressed neither DHBs, nor any of its staff, were found to be in breach of The Code of Rights.
"Since Mr Mehrtens' death in 2010, significant work has been undertaken and new models of care implemented to embed the level of support provided by the Canterbury District Health Board to the West Coast community for patients who have complex needs," Frampton added.
The matter was last month referred to the coroner, whose investigation has been adjourned, a spokesman for the Ministry of Justice said.
Sir Peter Jackson's $80m G650 Gulfstream jet. Photo / BOP Times