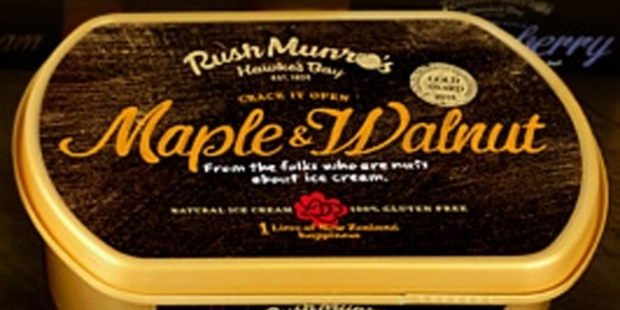 A person might think that a lifetime of indulging in ice cream was all that is needed to qualify you as an expert of the sweet treat.
But, think again.
On Thursday night, a team of lab-coat-cloaked pros declared New Zealand Natural's English Toffee and Rush Munro's Maple Walnut ice creams were the supreme tastes in the 18th National Ice Cream Awards.
As a nation we eat about 23 litres a year each (more than Australia or America), but Kay McMath - head judge of the awards for 12 years - says there is more to becoming a maestro than eating lots of it.
McMath has spent decades in the dairy industry honing her palate - and watching the industry mature to meet ever more finicky consumer demands.
"New Zealand manufacturers do a fantastic job. We're so fortunate here we have such a high quality dairy product to start with," she says.
"The mark of a good ice cream is that you can still taste natural cream.
Our product is lighter, not as dense, so that makes it more melt-in-the mouth." The awards are open to both the continuous batch manufacturers, who supply the supermarkets and dairies, and boutique makers.
There are strict guidelines on definitions of premium ice cream as well as the newer categories of low-fat, gelato and sorbet, mostly to do with the percentage of milk fat and total fat.
Overall this year, the awards attracted 302 entries in 11 categories. Scored on 19 attributes such as sugar-acid balance, firmness and even distribution of inclusion, the sweet treats are judged by a panel of dairy and flavour experts over one intense day.
Some of the combinations can get pretty inventive - try mascarpone cheese and fruits of the forest, cappuccino, lavender honey, red bean and rose flower or watermelon and cucumber sorbet - but McMath believes simple combos that people can recognise generally take home the awards.
"We are really good at berries - raspberry, boysenberry, all those fresh, good fruits.
"Last year we had five variations on salted caramel, which is very hard to get the right balance of savoury notes.
"This year we had the Best Of Chocolate category, and we had over 30 stunning entries."