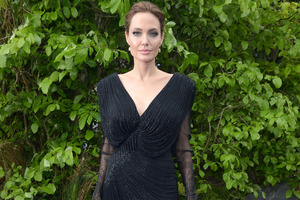 Nearly three-quarters of women who have both breasts removed after a cancer diagnosis may be wrong to take the drastic step, a study has suggested.
Researchers who studied 1,447 women treated for breast cancer found that 8 per cent of them had undergone a double mastectomy.
But 70 per cent of these women did not meet the medically approved criteria for losing both breasts - a family history of breast or ovarian cancer, or BRCA 1 or BRCA 2 gene mutations.
They had a very low risk of developing cancer in the healthy breast, the US scientists said.
Study leader Dr Sarah Hawley, from the University of Michigan, said: "Women appear to be using worry over cancer recurrence to choose contralateral prophylactic mastectomy.
"This does not make sense, because having a non-affected breast removed will not reduce the risk of recurrence in the affected breast.
"For women who do not have a strong family history or a genetic finding, we would argue it's probably not appropriate to get the unaffected breast removed."
The research, published in the journal JAMA Surgery, also found that 18 per cent of the women studied had considered a double mastectomy.
Women with a risky family history and BRCA mutations make up around 10 per cent of all those diagnosed with breast cancer.
They are considered to be at high risk of a new cancer developing in the unaffected breast.
Without these indications, women who develop a tumour in one breast are very unlikely to acquire a second cancer in the other.
Many of the women in the study who elected to have a double mastectomy were candidates for breast-conserving surgery to remove lumps, the researchers said.
Overall, about three-quarters of the patients reported being very worried about their cancer.
Those who chose to have both breasts removed were significantly more likely to be concerned.
A double mastectomy is a major operation that can be associated with complications and difficult recovery, the authors pointed out.
Most of the participants who had the procedure underwent breast reconstruction as well.
The study found that women with higher education levels and who had been given a magnetic resonance imaging (MRI) scan before surgery were more likely to choose a double mastectomy.
- PAA