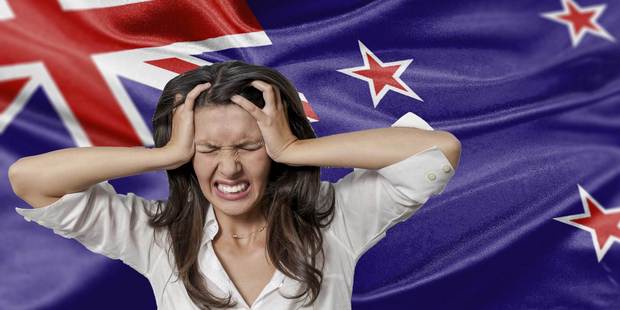 At a Kidz First charity dinner in mid-May, I witnessed firsthand National's much-maligned "Cash for Access to Ministers" scheme. The firms that paid big bucks for a table that night had the pleasure of listening to two Ministers: Paula Bennett and John Key.
If Bennett ever tires of politics she could have a career as a stand-up comedian. As MC for the evening, she was too funny. There was the story about the taxi driver who told her: "Don't take this the wrong way but you look a lot like Paula Bennett". There was also the one about the newly employed gentleman who was affronted at the deductions from his wages; as a long-term beneficiary, it was evidently his first encounter with the concept of tax.
Key was the main speaker and on great form. As Fran O'Sullivan said of him earlier that same day, he was "world-class" and "very much in the mode of a former top-flight international businessman".
Clearly enjoying himself, he was a man at the top of his game.
Key's address started with some jokes he'd already used at functions earlier but it went downhill fast (for me at least) when he started banging on about a spectacularly dreary topic: changing the New Zealand flag. He promised an interactive session which sounded intriguing but simply involved inviting members of the audience to put their hands up.
Anyway, he asked people who disagreed with changing the flag to raise their hand.
There was a robust response. Newstalk ZB's Leighton Smith reckoned it totalled half the guests in SkyCity's packed function room. I can't verify that but it was a lot of people. John Key proceeded to try to change the minds of those who held that opinion.
One by one he deconstructed the arguments commonly used by those in favour of the status quo - including the belief that changing the flag would be disrespectful to the memory of those who fought and died for it. He also told us there was no need to have particular allegiance to this flag since it is already our third flag. He stressed that its similarity to the Australian flag is unfortunate and said that the fact none of us - (Really? Not one of us? How can he be sure?) - owns a cap with the New Zealand flag on it is proof that it is not an engaging design.
At the end he asked those who still favoured keeping the current flag to put up their hand. This time the number was greatly reduced. On his radio show, Smith reckoned it was just half a dozen people but I suspect it was probably a bit more than that. Regardless, Key had made his point. Either he was an extremely persuasive speaker or plenty of people had held the view without properly considering the issues before. Most likely, both factors were at play.
Anyway, I wondered why I hadn't changed my own opinion on the subject, why the John Key charm had failed to move me. But I soon realised why talk of changing the flag makes me uncomfortable although I'm not especially attached to the existing one. It's the negativity of the proposal that rankles. What's the point of making a convincing argument for change without saying what you want to change it to? It's like opposition parties criticising the government without saying how they'd improve the situation. It's virtually meaningless. It's negative. It's unproductive.
To actively promote changing the flag without offering up a preferred design is absurd. Vague mutterings about how nice the silver fern is just aren't compelling. If people spent as much time and energy championing a fresh design as they did critiquing the existing one, perhaps something constructive would emerge. Without a viable alternative in sight, there's little point to this endless discussion.