Black is the new, sexy taste of orange, notes Don Kavanagh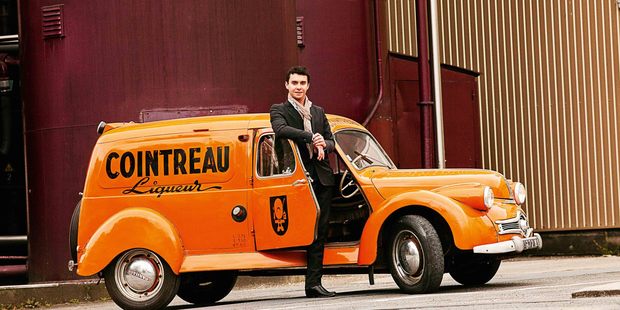 One of the best things about this job is meeting people with famous names.
I've met people whose families have produced some of the household names of the drinks world and I tend to get an image in my mind of who I am going to meet before I meet them.
When I got the chance to meet Alfred Cointreau, of the famous triple sec liqueur family, the image in my mind was of a stereotypical Frenchman: exquisite suit, proud bearing, aquiline nose and distinguished grey hair, thinning slightly at the temples.
To say I got a shock would be an understatement. Alfred turned out to be 27 years old and looked 15. I was almost asking him how he was getting on with his homework as we shook hands. I managed to stifle my astonishment for a chat and a tasting.
Cointreau should be familiar to all drinkers. The original triple sec, or orange liqueur, it has been a fixture in bars around the world since the end of the 19th century. Originally a digestif to be taken after meals, it found its niche during the golden age of cocktails, from the heyday of New York bars to the Belle Epoque cafes of Paris and everywhere in between.
It is a vital ingredient of great classic cocktails and the new wave of cocktail culture has embraced it wholeheartedly.
The problem with being an iconic brand (and the name is an anagram of "a true icon") is that sooner or later there are no new worlds to conquer. What happens then is the urge to either reinvent the brand or come up with a new product. Cointreau has done a little of both.
You see, Alfred was in New Zealand in March to launch a new product, Cointreau Noir. Noir is the result an experimentation by master distiller Bernadette Langlais. It's a 70-30 blend of Cointreau and Remy Martin cognac, spruced up with walnuts and almonds.
I am so glad they released it, because it's gorgeous. It has all the glorious bitter orange character of the original, but with added bass notes of cognac.
The orange is absolutely present - that's "the DNA of Cointreau", says Alfred - but it doesn't overpower the lovely, soft sweetness of the cognac and the nutty element is clearly apparent.
It's a beautifully put together drink and quite feminine in a way. It may sound odd to genderise drinks, but this really is feminine - designed by a woman to appeal to women as well as men.
Believe me, man or woman, you're going to love it.