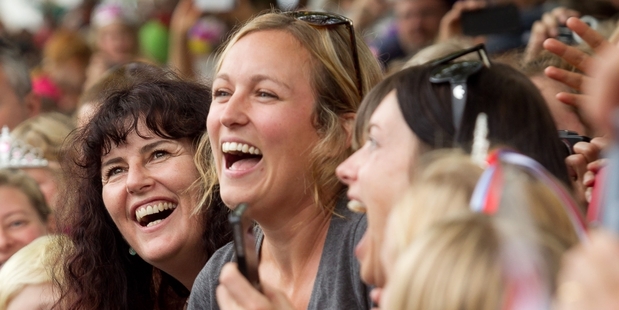 New Zealand has been named as one of the 10 happiest places in the world - but we're not as happy as our neighbours.
Australia topped the OECD Better Life Index, while New Zealand was in 10th place.
The OECD compared 36 countries according to 11 measures considered essential to wellbeing, from health and education to local environment, personal security and overall satisfaction with life.
Australia tops the rankings when all measures are given equal weighting. The bottom three countries in the index were Greece, Mexico and Turkey.
The report said the average New Zealand household disposable income was per capita US$21,773 ($25,174) a year, less than the OECD average of US$23,938 per year.
"But there is a considerable gap between the richest and poorest - the top 20 per cent of the population earn five times as much as the bottom 20 per cent."
New Zealand is above the OECD average in how many of us are in paid employment, with 72 per cent working. And we are fairly well educated, with 74 per cent finishing high school - about the OECD average.
Kiwis have a life expectancy at birth of 81 years, one year higher than the OECD average of 80 years. Life expectancy for women is 83 years, compared with 79 for men.
New Zealand is relatively unpolluted compared to other OECD countries and there is a strong sense of community, with 96 per cent of people believing they know someone they could rely on in time of need, the report said.
"In general, 85 per cent of people in New Zealand say they have more positive experiences in an average day [feelings of rest, pride in accomplishment, enjoyment, etc] than negative ones [pain, worry, sadness, boredom, etc], more than OECD average of 76 per cent."