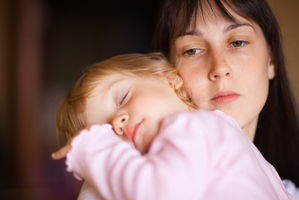 Many of the mothers who get to put their feet up on Mother's Day tomorrow need the break because the number of Kiwi women giving birth aged in their mid-to-late 30s now outnumbering those in their early 20s.
"The trend towards older childbearing continues," said population statistical analyst Anne Howard, of Statistics New Zealand.
"Last year, for the first time in our history, 35-39-year-old women had more babies than women aged 20-24."
Statistics NZ figures showed there were 58,717 live births in New Zealand in 2013. The Auckland region led the way with 21,827 births, followed by the Canterbury and Wellington regions. West Coast (with 385) and Tasman (487) recorded the lowest number of births.
Modern mothers may be busier than ever, but the saying that their work is never done doesn't quite stack up.
According to Statistics NZ's Time Use Survey, on any given day mothers spend four hours more than fathers caring for children. Despite this, mothers with a child or children at home manage to fit in between two and 3 hours of mass media and free time activities each day.
While on average 41 per cent of parents report being satisfied or very satisfied with their lives overall, it's not a bad idea to still treat your mother tomorrow.
For a cost-free gift consider chipping in with the housework, which typically occupies mothers three hours a day. Flowers or chocolates are also traditional gifts. This year perhaps you could get both, with the price of chocolate having decreased by 4.2 per cent since March last year.