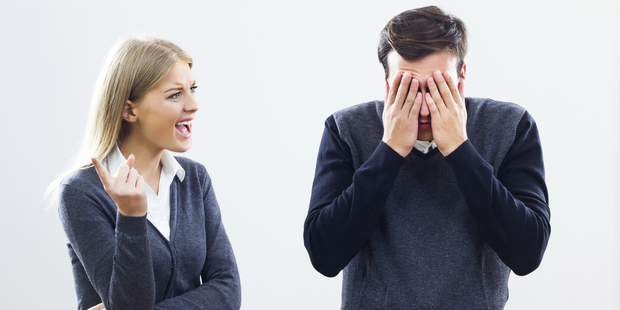 Men who complain that their wife's nagging will be the death of them may have a point.
Research has found that the burden of a demanding partner is linked to hundreds of extra male deaths each year.
Men who had constant demands and worries placed on them by their partners were two and a half times more likely to die within 10 years than those with less stressful relationships, the study of almost 10,000 people found.
The effect was so strong that it could account for thousands of deaths a year, the Danish researchers suggested. Around 315 extra deaths per 100,000 people per year could be caused by spousal demands and worries, they said.
However, women appeared immune to nagging as there was little effect on their death rates.
Stress is known to harm health, increasing the risk of heart disease and stroke and encouraging poor habits such as eating junk food and lack of exercise. The researchers said men tended to respond to stress by creating higher levels of the hormone cortisol, which is linked to poor health.
Dr Rikke Lund, the author of the study at University of Copenhagen, said: "Men also have fewer people in their social network than women, who tend to share their problems and worries with more people. Their partner is more important to them in a relatively small social network."
Danish researchers questioned men and women aged 36 to 52 about their social relationships.
Around one in 10 participants said that their partner or children were a frequent or constant source of excess demands and worries.