Even if you're not in to the whole commercial thing, there's no harm in pampering mamas on Sunday. Here are our favourite fun spoils.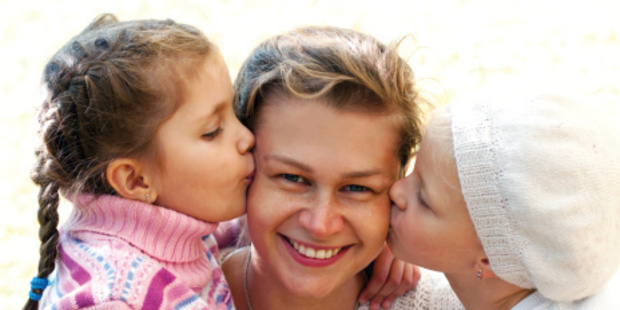 Catch of the day
A fishing tournament may not be glam, but a quiet time to ponder and do nothing (let's face it, that's how most of our fishing trips go) or gathering great kai and then eating it, is a great way to while away a Sunday. Enter and weigh in or join one of the Z-Pier charter vessels, win over $30,000 worth of loot.
Details: Sunday, 5am to 6pm. Westhaven Marina, 137 Westhaven Drive, Auckland. Adults $60, kids $5, under 5s free. Website.
Gaze at the Stars
A couple of hours in a darkened room, contemplating the stars and the meaning of life. What's not to enjoy with that? Mums get in free for Sunday, so march around the autumn leaves in Cornwall park, pack a picnic (or pick up tea and icecreams at the kiosk) and head to the Stardome Observatory and Planetarium for a cool afternoon treat (shows start on the hour).
Details: Stardome, 670 Manukau Road, One Tree Hill Domain. Sunday, 1pm to 8 pm. Website.
Fall about laughing
Those kids, they make you laugh, huh? Send mum along to the Class Comedians Showcase (the next generation of comedy up-and-comers) - more fun than a meeting in the school principal's office (Saturday, 4pm) or raise money for a school in Burma with The Good Guys (Michele A'Court, Jeremy Elwood, Dai Henwood, Ben Hurley, Tom Wrigglesworth and more (Sunday, 7pm). On Sunday there's also the mad Marcel Lucont in Le Comique, the mystery gang from The Brat Pack (legends from Edinburgh circa 1999).
Details: Check out the Comedy Festival website.
Some of our other favourite spoils
Choose from a Concert of Harps and Flowers in the ballroom of Newmarket's Highwic House with plenty of prettiness, a traditional tea of dainty sandwiches and gourmet scones served on the sweetest collection of antique china at Alberton, bubbles and a cruise on an old time sailing ship at the Voyager NZ Maritime Museum or a ride on a choo-choo train at the Glenbrook Railway (stop for tea and sweet things at nearby The Kentish, the oldest pub, in Waiuku). There are teas at The Heritage - with Hector the Parrot making his return to the old Farmers' Grand Tearoom and prizes for the best hat. A tea sommelier in the Palm Court at the Langham hotel.
Details: Visit the websites hyperlinked for more info.

This weekend's weather:
Follow Life & Style Online on Twitter here. Follow Life & Style Editor Nicky Park on Twitter and Instagram. Follow Weekend Life Editor Catherine Smith on Twitter and Instagram.