In case you missed it, here's a roundup of the most popular stories on Life & Style over the last week, a royal recap and the blog that everyone's talking about.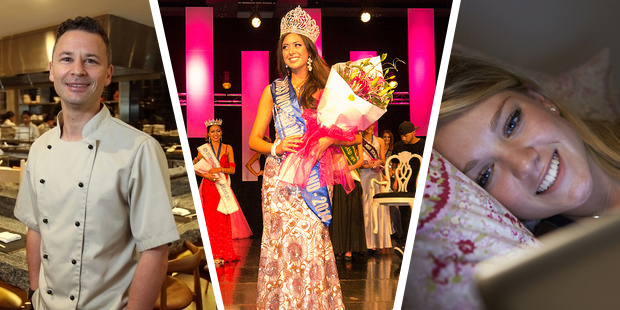 1. Miss World New Zealand crowned
Filipino beauty Arielle Garciano is the newly-crowned Miss World New Zealand after wowing judges with her stunning looks and outstanding efforts to raise money for a little girl from the Philippines who needed lifesaving facial surgery. The Christchurch contestant towered over a field of 15 to land the coveted title of most beautiful women in the land at the final day of competition at Auckland's Rendezvous Grand Hotel.
2. New Auckland restaurant takes top prize
In just six months, Japanese eatery Masu by Nic Watt has outshone local competitors to be served the supreme award in the 2014 Restaurant of the Year Awards.
Watt beat competition stalwarts to receive top honours at a ceremony at Shed 10 on Queen's Wharf last night, where Masu also took out the Best New Restaurant and Best Smart Dining categories in the Metro awards. He told the Herald he strived to deliver exquisite food in a casual atmosphere, a concerted bid to depart from formal dining. "I wanted to bring back a casual informal atmospheric dining scene where people come to the restaurant and have exquisite food and knowledgeable service but in an informal and relaxed atmosphere. "When they leave they can say they have had amazing food and amazing service but they have also had a good night with a lot of fun and laughter."
3. Sonny Bill Williams wedded in secret

Sonny Bill Williams and Alana Raffie.
Footy superstar Sonny Bill Williams has secretly married a stunning 20-year-old Muslim girl he met and fell in love with last year, Sydney's Sunday Telegraph reports. The Roosters heartthrob, 28, wedded part-time model Alana Raffie in August after a six-month relationship. Immediate family and a handful of his closest friends, who were sworn to secrecy, attended the ceremony as he was preparing for last year's NRL finals.

4. Fear of missing out (FOMO) causing major sleep issues for teens
A fear of missing out (FOMO) is giving teenagers sleepless nights as they stay up late texting, chatting and gaming. It's so bad that seven out of 10 Australian teens are sleep deprived, says Dr Chris Seton, a pediatric and adolescent sleep physician. Without intervention they are vulnerable to learning problems, family disharmony, school absenteeism, poor self-esteem, depression and obesity, he says. Children aged 12-to-18 need an average of nine hours of sleep a night. A good way for parents to tell if they are not getting that is to monitor how late they sleep at weekends, says Dr Seton of the Woolcock Institute of Medical Research.
Royal recap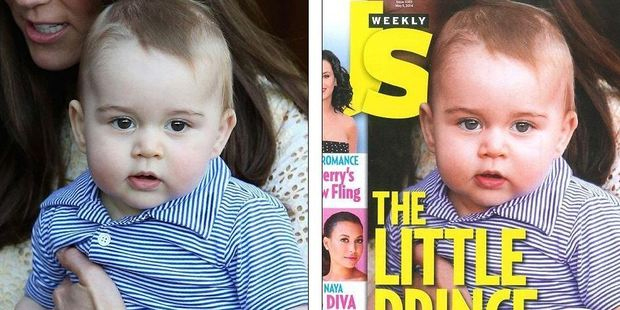 Prince George appears airbrushed on the cover of US Weekly. Photo / Twitter / @Femail
• Why Duchess wore red in Wellington
The success of royal tours is not mere chance. They are planned, plotted and reconnoitred for up to a year in advance, and they stand or fall not on the royal family's skills, but on those of an unheralded team of back-room staff who fret over every detail, right down to the position of the sun in the sky.
• Royal visit: Photoshopping Prince George
Tabloid magazines are no strangers to digital enhancement, but the industry's latest work may raise a few eyebrows after an American magazine allegedly Photoshopped the face of Prince George in preparation for his latest cover.The nine-month-old appears to have had his brown eyes changed to green, his hair lightened to a strawberry-blonde, and his lips and cheeks reddened by US Weekly.
Need to read blog of the week
Dave Shaw: 11 foods to supercharge your diet
Getting the most out of what we eat allows us to get the most out of everyday. One of the best things we can do for optimal health is "supercharge" our diets, a term coined by Mission Nutrition. This means including foods that help provide the perfect balance of protein, carbohydrate, fat and essential micronutrients for every meal and snack. Supercharging your diet doesn't necessarily mean eating "superfoods", after all, these trending goods aren't always what they're cracked up to be. Check out some of our suggested foods to create powerful new combinations by following the link above.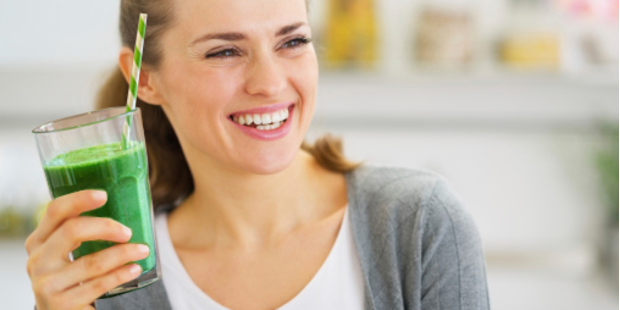 Check out our list of super foods to boost your green smoothie. Photo / Thinkstock