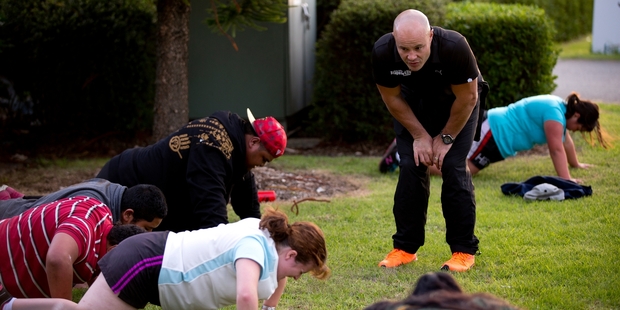 Rugby league legend Monty Betham is working hard to give youngsters battling obesity a second chance.
The former Warriors captain has been running courses for the past five years to help teenagers fight obesity as part of the Steps For Life Foundation he started a few years ago.
Three courses are held during the year, with 10 to 15 young people aged 13 to 19 taking part.
Up to 70 teenagers have gone through the programme and now a new intake of recruits are up for the challenge.
"It empowers the kids, and the parents as well, and they feel that power - they believe they can lose the weight and aim for a better life," Betham said yesterday.
The course includes a number of components, including exercise, nutrition and learning how to cook healthily.
Many of the participants - who come from around the country - had grown up loving certain kinds of foods, he said. The course helped change attitudes when it came to eating those foods.
"We get kids coming in who love their chop suey and spaghetti bolognese and all that stuff. But they've only eaten it a certain way. We teach them how to cook things in a healthier way and it's teaching parents, too."
The former rugby league star and professional boxer said the courses were something he had always wanted to do, given he also faced problems with his weight as achild.
"I was really overweight when I was a little kid. But then I got into karate and other sports and just went from there. I'm really passionate about this cause because I want to see kids doing better for themselves."
Betham's sister and chief executive of Steps For Life, Chante Betham-Spencer, said those who signed up for the course did so for a variety of reasons.
Many youngsters admitted they did not want to die early, while others simply wanted to play a game of touch rugby with their mates and not get puffed out.
"For other kids, they just want to walk into a mall and be able to buy something that fits."
On the web: stepsforlife.co.nz/