Research shows eldest children, especially females, more likely to be ambitious and seek better education.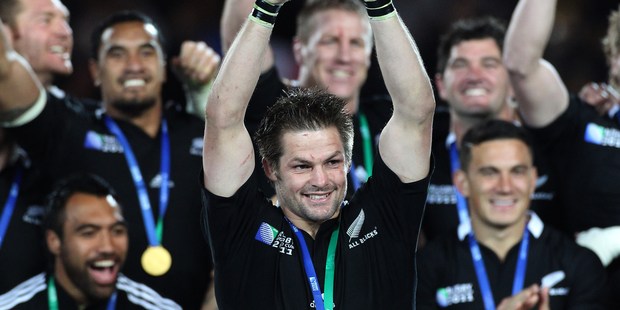 If you're first-born and female you're statistically more likely to be the most ambitious and well-qualified of your siblings, according to research.
Eldest children were 7 per cent more likely to aspire to stay on in education than younger siblings and first-born girls were 13 per cent more ambitious than first-born boys, findings from the Institute for Social and Economic Research at the UK's University of Essex show.
University of Auckland School of Psychology senior lecturer Dr Annette Henderson said the study was well executed but more research was needed.
"It's a really great first step in teasing apart what's going on with birth order and how it affects a child's development and educational development.
"The findings do make sense, however there are a lot of open questions that the findings raise."
New Zealand's cultural diversity and taking into account families made up of half-siblings would likely produce different results here, she said.
The research also found the probability of first-borns attending further education is 16 per cent higher than for their younger siblings and girls are 4 per cent more likely to have further education qualifications.
The study's author, PhD student Feifei Bu also found parents could strive to have children more likely to become high achievers by leaving a gap of at least four years between each child; the wider the gap, the greater the chances of higher qualifications.
Ms Bu, a first-born, said: "It could be that the parents simply devote more time and energy to them - it could be that they are actually more intelligent. I tend to lean towards the theory that parental investment is possibly at work."
Dr Henderson, the youngest of three girls, agreed. "Usually when you have kids that are closer together in age you are going to have less time for each of them, or with a younger child they never have that solo time.
"Birth order could be a contributing factor, however my take on the literature is that the quality and other aspects of development probably play a stronger role."
Looking at successful Kiwis it's clear not all are first-born. Prime Minister John Key and prize-winning author Eleanor Catton are both the youngest in their families.
Named Sibling Configurations, Educational Aspiration and Attainment, the study followed 1503 sibling groups and 3532 individuals through the British Household Panel Study and its successor, Understanding Society.
It took into account parents' levels of education and professional status, found no substantial difference between family sizes, and no evidence of the oft-heard complaint of middleborns that they had been "left out" of parental attentions.
Birth order of successful Kiwis
• Helen Clark, third-highest position in the United Nations and first elected female Prime Minister - Eldest of four daughters.
• Richie McCaw, All Black captain - Elder with younger sister.
• Eleanor Catton, Man Booker Prize-winning author - Youngest with older brother and sister.
• John Key, Prime Minister - Youngest with two older sisters.
• Lorde (Ella Yelich-O'Connor), Grammy-winning 17-year-old pop star - Second eldest of three daughters and one son.
• Ernest Rutherford, Nobel Prize winning scientist - Fourth child and second son in a family of seven sons and five daughters.
• Kate Sheppard, famed suffragette - Fourth eldest of six girls and five boys.
• Sir Edmund Hillary, first man to climb Mt Everest - Middle child with older sister and younger brother.