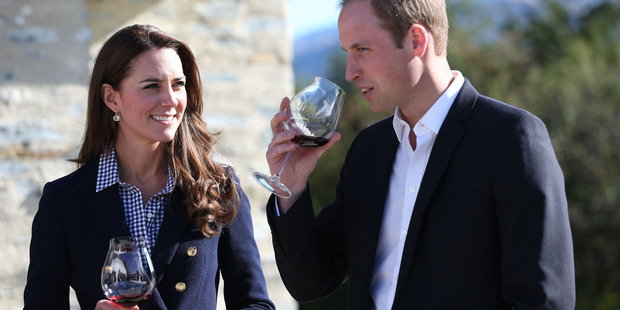 It wasn't quite "rugby, racing and beer", but the Royal couple got a real taste of New Zealand in the deep south today, with rugby, jet-boating and wine.
The Duke and Duchess of Cambridge jetted in to Dunedin this morning where a delighted crowd of about 3500 welcomed them in the Octagon.
They attended the Palm Sunday Service at St Paul's Cathedral before a walkabout in the crowd, shaking hands and chatting.
Afterwards, they were driven to the covered Forsyth Barr Stadium where 8000 people were gathered for the Regal Rugby Fun Day.

View: Royals arrive down south
The crowd cheered and screamed as William got revenge for his wife's sailing victory in Auckland on Friday, by guiding his ripper rugby team to a win.
The couple had changed into casual clothing for the rugby, with Kate wearing a cream jersey and black jeans, while her husband wore sneakers and tan trousers.

All Blacks' great Richie McCaw met the royals, saying they were "just like normal people".
"I asked about their trip and they've had a pretty good time by the sounds of it. She said she'd always wanted to come to New Zealand, and obviously they've enjoyed it," he said.
After the rugby William presented McCaw with the IRB Junior World Championship trophy.
New Zealand are hosting the tournament in June and, as holders, England will be defending their title.
The Duke and Duchess then presented medals to the captains of the six teams, and the young players from the two teams.
They were then flown to Queenstown for the next leg of their journey.
After touching down slightly behind schedule, they were whisked off to Amisfield Winery for a wine and cheese tasting.
Gibbston wine region founder Alan Brady gave William and Kate a brief overview of the area's wine history inside Amisfield, where more than 20 local winemakers served samples of the best local drops.
Suggestions Kate might be pregnant were dispelled with reports she had indulged in a tipple.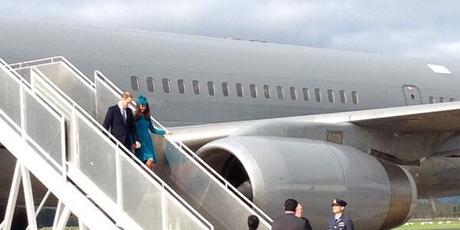 View: Gallery: The Royals in Dunedin
Central Otago Pinot Noir Ltd chairwoman Lucie Lawrence, who escorted the Duchess of Cambridge as she sampled wine from 29 different vineyards, said she had "six or seven" tastes.
"She really enjoyed drinking the Pinot Noir," Ms Lawrence said.

The experience steeled them both for what was to come - a ride on the Shotover Jet.
They clearly enjoyed the 25-minute river trip, blasting by rocky outcrops, skimming around ragged boulders, and speeding through the narrow canyons.
Prince William wore a black New Zealand cap with a silver fern while Kate was in skinny jeans and a waterproof jacket.
After spending time talking to Arrowtown School pupils, they were back in the motorcade to stay the night at the exclusive Matakauri Lodge.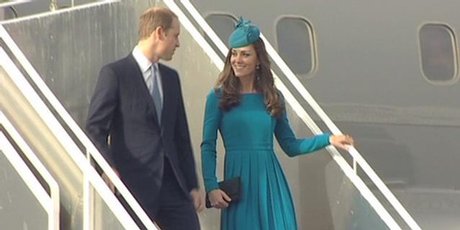 Their royal tour sees them in Christchurch tomorrow for a Maori welcome, a long walkabout, and a visit to the Botanical Gardens where they will open a visitors centre.
The #royalvisitnz is getting a dose of adventure #Queenstown style pic.twitter.com/7Fk7jG0Wid

— Shotover Jet (@ShotoverJet) April 13, 2014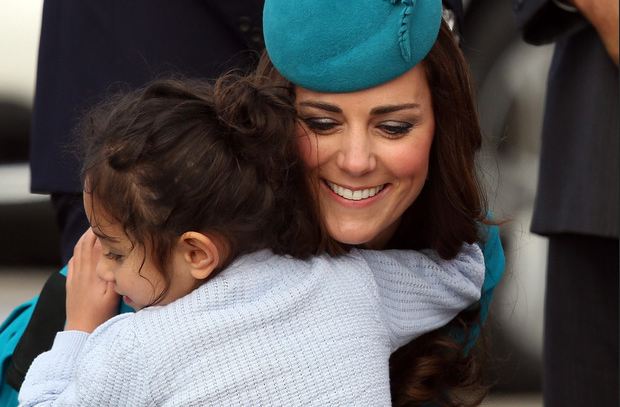 - APNZ