Pageant contestants told to slim down if they want to beat foreigners.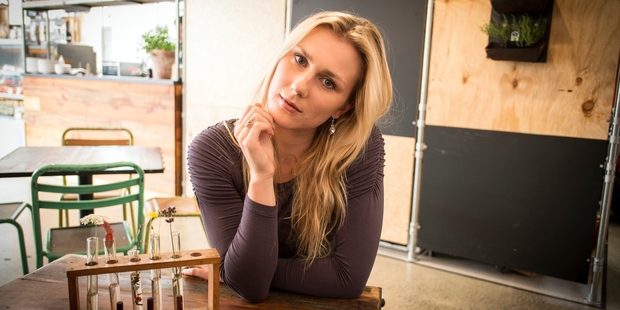 Organisers of a national bikini contest have controversially told participants they need to lose weight if they want to compete with slimmer international contestants.
Miss Bikini New Zealand director Katrina Turner told the 17 contestants they weighed more and were less toned than international beauty pageant girls, whom they would be pitted against on an international stage if they won next month's competition in Auckland.
"Some of them have gained a little bit too much weight - I've noticed it, others have noticed it - and I want them to be in top shape for the Miss Bikini grand final," Turner said.
"We are basing these standards on girls modelling overseas and I want my girls to be the best. I don't want them to be just girls from New Zealand, I want them to be the girls."
Turner described herself as a "pageant girl". She's 1.77m and her normal weight is around 65kg. She said she would normally lose a few kilos when competing.
Turner was adamant the contestants, aged 18-25, were encouraged to lose weight by eating well and exercising. However, she had not put any support structures in place should they turn to unhealthy weight-loss methods.
"It's not my responsibility how these girls interpret these things. I want my girls to be the best - I've given them the right training. If they're not mentally able to interpret that then they're not made for the industry. This industry is based on criticism - it comes with the territory, it comes with the glory."
A personal trainer had been hired to help contestants, Turner said.
"Do you see jockeys winning Miss Universe? A supermodel can never be a jockey and vice versa. We're not saying be catwalk-model skinny, we're just saying have a toned body and a healthy view of yourself."
Turner, 24, denied her comments could contribute to contestants developing a negative body image.
"They're beautiful girls - it's just the nature of the business and we want them to do well."
Contestant Hayley Evans said Turner's comments did not surprise or offend her. Evans, who is 1.7m, said her normal weight was around 56kg, and during competition it dropped to about 54kg.
"She wasn't aiming the comment at anybody, she was just making girls aware that's what is expected and that's the standard of the girls overseas.
"I do a lot of stuff like this already and it's just sort of accepted that it's what happens - you're not going to go on stage when you're not in good shape."
Healthy Food Guide nutritionist Claire Turnbull said the unfortunate reality was such competitions were based on how women looked. But telling contestants they needed to lose weight could be damaging.
"It's different to say, 'It would be great for you girls to focus on eating well and keeping fit to look your best on the day,' instead of saying, 'You girls are a couple of kgs larger than the other ones; go and lose weight.'
"With impressionable young women, how are they suggesting they do this? Because what could happen is these girls could start following crazy fad diets which aren't good for them. Some of them could skip meals and try drastic measures."
Turner's comments come after Newstalk ZB presenter Rachel Smalley left her microphone on during an ad break and could be heard calling women who weigh more than 72kgs "heifers" and "lardos". She later apologised.