Pets are being dosed with antidepressants — but some experts don't like the trend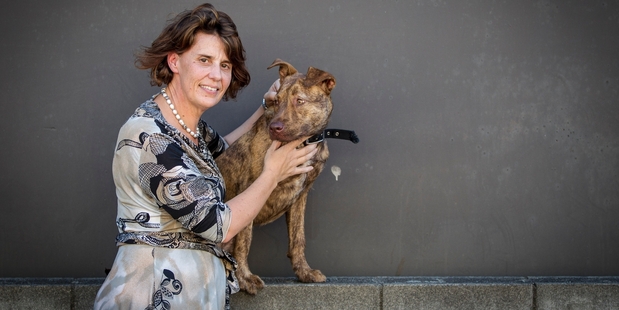 Man's best friend is increasingly taking antidepressants to get a new leash on life.
Dog behaviorist Dan "Doggy Dan" Abdelnoor is one expert concerned by the increase he is seeing in dogs being prescribed medication.
He said most dogs on antidepressants could be easily treated by owners changing their behaviour.
"Very often it's those dogs that are overly pampered — dogs that have taken the place of children and are being raised as 'babies'."
The main issue was dogs believing they were the leader of the pack — the family unit — and acting accordingly.
"They think they're in charge and are trying to make decisions about all sorts of very confusing things like the pizza delivery man coming to the front door — a complete stranger carrying a box of meat, how are they supposed to interpret that?
"These issues disappeared when the dog understands that they're not the pack leader and they don't have to worry about these things.
"In many cases, a good understanding of dog psychology and a structured training programme would mean a lot of dogs would not require these drugs."
Dr Brendon Bullen, a representative of the Companion Animal Society and a Wellington vet, has also noticed also noticing a rise in drug use.
He said antidepressants should rarely, if ever, be a first line treatment, and should be used only once behaviour modification had failed.
In his clinical experience, antidepressants were a "highly effective" treatment but they were not beneficial unless used with behavioural therapy.
"My aim to prescribe these drugs is always that they're medium term and that we get the animals off the drug as soon as it's achieved its goal," he said.
Dosed and happy
Roxy used to go berserk at loud noises such as ambulance sirens.
Now the dosed-up dog is normal and happy, her owner says.
The pitiful pooch was picked up wandering South Auckland streets late last year, starving and bearing signs of physical abuse.
When she came to Jill Cockburn, Roxy was easily startled, anxious and played rough with her smaller dog.
Then a large fire broke out at Cockburn's Ellerslie home about six weeks ago when only the dogs were home.
"As a consequence, any time there was a fire siren or a loud bang her anxiety levels went up and she'd run away," Cockburn said.
"Once she heard a loud bang and ran off and got hit by a car."
Roxy is on Clomicalm, the most commonly prescribed antidepressant for animals in New Zealand.
Cockburn noticed a difference in days.
"It took the edge off her and she's a much more relaxed and happy dog now, she's like a normal dog."
Cockburn, who has also taken antidepressant medicationduring difficult times, said she did not have concerns about giving it to her dog.
"Sometimes you've just got to ask for help because I wasn't going to be able to cure her."