In case you missed it, here's a roundup of the most popular stories on Life & Style over the last week, a royal recap and the blog that everyone's talking about.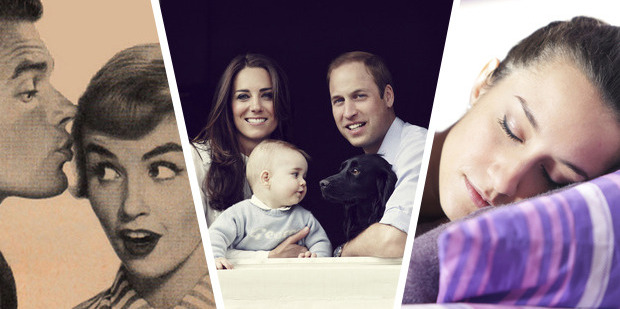 1. Sex tips from an outrageously chauvinistic 1945 guide
A vintage relationship guide aimed at women reveals the outrageous sexism practiced by men during the Forties. Thomas Horton's 1945 book What Men Don't Like About Women, which was recently unearthed by TheDebrief, lists a woman's "discourteous behavior", "ineptness" and "vulgar talk" in the bedroom as some of her most deplorable qualities. The book also explains how a woman should always be subordinate to her man, which includes never taking the lead when it comes to sex. "There are few things in this world that offend a man more than to be directed in the sex act by his woman," it reads. "Nature demands that the male be dominant in bed if nowhere else." The writer adds in a rather dire way that while women may believe that telling a man what to do in bed is "natural", it can in fact ruin a relationship.
2. NZ ranked #1 for social progress
A Washington-based think-tank has found that New Zealand is the most socially advanced country in the world. The Social Progress Imperative, whose advisory board is led by Harvard economist Professor Michael Porter, has put New Zealand first out of 130 countries based on 54 indicators of social progress. The country tops the world on indicators of personal rights and freedoms, and comes in the top four for water and sanitation, access to schooling and tertiary education, and tolerance and inclusion of minority groups. Read the full report online here.
Richard Wiseman first became interested in the science of sleep when he began to experience night terrors over the course of two months. Once a week, he met with the devil in his bedroom, and so resolved to speak with sleep experts about the visits. It was then that he decided he wanted to investigate what happens during those mysterious eight hours. Wiseman, who is Professor of the Public Understanding of Psychology at the University of Hertfordshire, had already looked into self-development during the day with his book 59 Seconds, but soon realised that no one was doing the same for the night time. "You spend a third of your life asleep and yet we don't make the most of that, we think we just turn our brains off and so we concentrate on our waking lives," he says. "But I thought it would be nice to pay some attention to it. The experts I spoke to had a fairly good understanding of what was happening during the night, yet it hadn't really been communicated to the public. And that seemed a real pity." Using new research, mass-participation experiments and the worlds largest archive of dreams, Professor Wiseman explores the surprising science of sleep and dreaming in his new book Night School: Wake Up to the Power of Sleep, and reveals how to get the most out of your sleeping hours.
Royal recap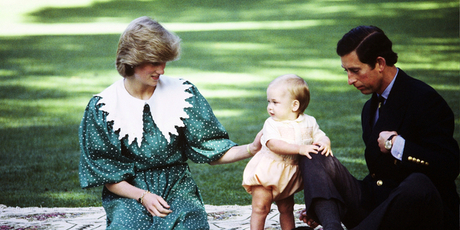 • Royals release rare family portrait
• Key: Media fume over details of Royal visit 'nonsense'
• Quiz: Are you ready for the royal visit?
The blog we're talking about this week
Lee Suckling: Understanding sexy selfies
Oxford Dictionary wasn't unfounded when it named 'selfie' its international Word of the Year. Selfies are daily expressions for many; a way to show your friends where you are, how you're looking, and what emotion you're currently expressing. So, what does the modern generation do when we start feeling a little bit sexy? Take a selfie, of course. Sexy selfies can range from the demure and alluring to full-blown nudie pics. Facebook and Instagram are often the platform for the former, while more "private" image sharing is done via one-to-one instant messaging. Mainstream commercialism is even on the bare-yourself bandwagon; evidenced with Calvin Klein underwear's new campaign #MyCalvins. Click the hyperlink about to read more and share your thoughts.
Follow Life & Style on Twitter and Facebook.
- www.nzherald.co.nz