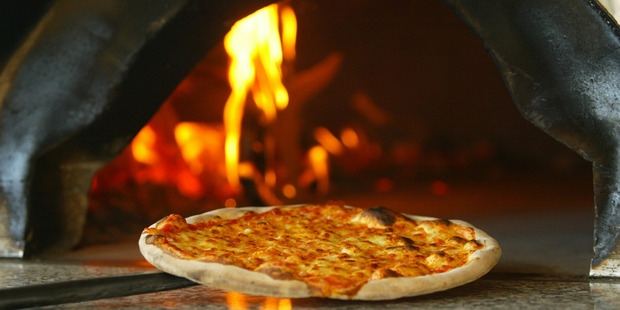 Al Volo
This little beauty at the top of Mt Eden Rd is terrific. Great bases with smoky wood-fired flavour and the toppings are the real deal. Try the brianzola (mozzarella, Italian sausage, oregano, parmigiano) or the rustica (prosciutto and gorgonzola).
27 Mt Eden Rd, Grafton, Auckland City
Dante's
Owner Kevin Morris says "if Michelin stars could be awarded to pizzas, a margherita would get top marks every time". We agree. This is New Zealand's only pizzeria certified by Italy's governing body, Associazione Verace Pizza Napoletana.
Ponsonby Central, Richmond Rd, Ponsonby
Toto's
Toto's is famous for its "pizza by the metre" - long pizzas with a thick, chewy crust and 12 different toppings. We're especially fond of the boscaiola (mushrooms, mozzarella, baby spinach, roasted pine nuts, cream, parmesan and truffle oil.)
53 Nelson St, AucKland City
Epolito's
This New York-style pizzeria is owned and run by a 4th generation Italian New Yorker. And it's great. At least half the options are vegetarian - we recommend the eastside
(artichoke, thinly sliced lemon and parmesan) - but there are traditional meaty options, too.
1 Rawhiti Rd, One Tree Hill
Follow Life & Style on Twitter and Facebook.