Address:
170 Jervois Rd, Herne Bay
Phone:
(09) 376 5367
Rating out of 10:
Food: 8, Service: 7, Value: 8, Ambience: 7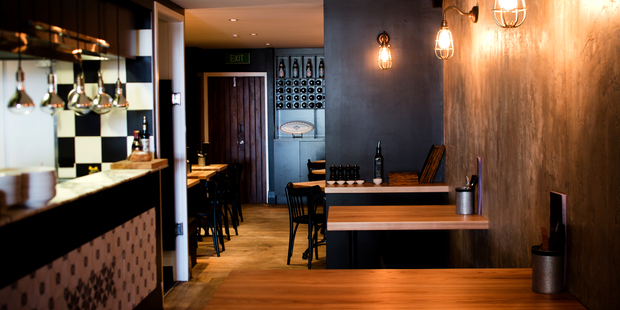 When an eating place's food prompts a serious discussion about changing the destination of a planned overseas holiday, it can only be considered a tribute.
Piccoli Piatti, a newcomer to the Jervois Rd eating scene, pulled off this feat by delivering a succession of Italian dishes that rarely disappointed and which produced several expressions of pure pleasure.
In keeping with the trend, Piccoli Piatti means "small plates" and the menu permits an accumulation of treats to be shared, or a more conventional Italian restaurant approach to building a meal.
We started with a quartet of the smaller items, all of which were well received. The spicy salami ventricina from the Abruzzo was paired delightfully with pickled chioggia beets.
The presence of good pickles was something of a signature for these selections, a trait that particularly pleased the member of our party whose home cuisine is well supplied with such items.
The fried white anchovies, crisp and tasty, were accompanied by shaved fennel, lemon and courgettes and the little chunk of smoked salmon came with pickled cucumber, almond, mustard and rosemary.
The least impressive arrival was the calamari with lemon and garlic, standard issue and a little tough.
We then moved on to more substantial items, although, in most cases, we actually chose the smaller of the two size options. One exception was the osso bucco, which I regard as something of a test for an Italian influenced eatery and which can vary from the God-awful to the wonderful.
Here, the veal had been diced fairly small and was notably tender, but the real delight was the saffron and potato tortellini, which were so good that it was fortunate I had ordered the large size, so enthusiastic were my companions about tasting just another one.
If the sauce on my osso bucco was good it was perhaps overshadowed by the goat shoulder ragu which, served with pici pasta, grana, olives and herbs, received a very
warm welcome. The gnocchi was similarly praised, with its sage and ricotta and
burnt butter companions, although the peas seemed to be served in a quantity resembling the output of a Watties factory.
The crab risotto looked a little odd, with its soft-shelled crab sitting on top in a lump, but it tasted pretty good and earned a place on the must list for a revisit.
The dessert list is small but the cherry compote with cinnamon icecream and almond milk and the rich, sweet hazelnut mousse with chocolate and honeycomb, were regarded as successful. The lemon sorbet was suitably tart and my gorgonzola was well presented and in decent condition.
The premises are those formerly occupied by the Herne Bay Local and it retains an unassuming but cheerful bar atmosphere with stripped brick, simple stools and tables.
The service is of a matching style and a wine inquiry was met with the production of a sample to try.
The wine list is adequate without being sensational and includes a modest selection of Italian examples and there is a good selection of beers. This is the sort of place where you can comfortably pop in for a quick drink and a bite or settle down for a real blow-out.
Locals may lament the passing of one bar but I suspect they and visitors like us will welcome this arrival with some enthusiasm.


Our meal: $289 for eight dishes, three desserts and one cheese, seven glasses of wine and two beers.
Our wine: We stuck mainly to Italian, with the 2012 Pieropan Soave and the 2011 Umani Ronchi Casal di Serra Verdicchio praised. The 2012 La Valentina Montepulciano was undistinguished and our wine man was more impressed by the 2009 Monte Antico, a sangiovese blend from Tuscany. The Black Dog beers are pretty good, too.
Verdict: A bar and eatery for all seasons, unpretentious, reasonably priced and with food more than a cut above the average.
Follow Life & Style on Twitter and Facebook.