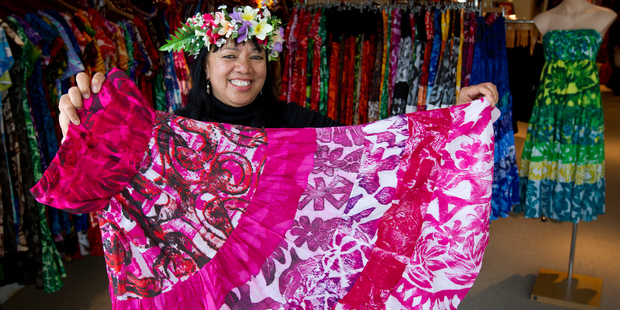 Ellena Tavioni remembers being stunned the moment she saw Kate Middleton step out in one of her Pasifika dresses hastily plucked from a clothing rack as a gift for the royal visitor.
The fashion designer of Tav Pacific had been commissioned to make two flower girl dresses for the 2012 Royal Jubilee tour to the Solomon Islands.
But when it came time for collection Tavioni waived the fee and made a spur-of-the-moment decision to include a shirt and a dress with her signature traditional island designs as a gift from the Cook Islands.
She penned a brief note welcoming Prince William and his new wife to the South Pacific and thought nothing more of it.
Then to Tavioni's surprise the couple stepped out clothed in the distinct, colourful Pasifika label during an official engagement.
"If I knew they were going to wear it I would have tried a bit harder because I just took it off the rack right where I was standing."
She was told her clothes would not be worn as the royal wardrobe was organised well ahead of the tour.
"But what I heard was when she went back to her room the gifts were all there and within an hour she changed her mind and wore that dress.
And while she still berates herself for not giving the selection much thought she said the Duchess looked beautiful in the brightly-coloured, hand-printed floral dress.
"The more I look at the picture the more I think it was just perfect for her."
Tavioni said the dress was a staple in the locally manufactured range but its popularity had since soared.
It was now better known as the 'Kate' dress, she said.
The royal couple's choice to wear locally-made clothing was a huge compliment to the region.
"When I saw them wearing it I felt a bit humbled that they were wearing something that was made in the Pacific and that it was good enough for them to wear."