Use colour to set the right scene, says Ben Crawford.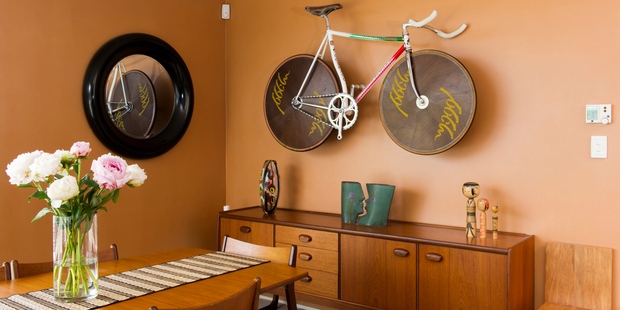 Colour is magic. It changes moods, can inspire creativity and encourage sleep. It will make you feel sexy or terribly drab. And in a matter of hours it can completely transform a space.
Just look at nature. The brooding blues, greys and greens of an oncoming ocean storm can quickly replace the brilliant turquoises, vivid greens and warm beiges of a summer beach, turning what was a carefree environment encouraging frivolity and activity into one that makes you want to hunker down with a cozy blanket and a good book.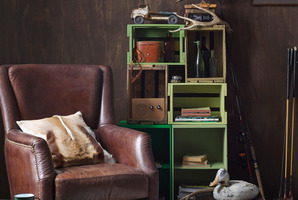 It's not just the loss of sunshine and a drop in temperature that generates those instinctive feelings affecting our behaviour. There is a science to colour and by following the psychology behind it, you can create colour schemes that help build your desired atmosphere rather than hinder it.
To give you an idea, take a look at four colours and the psychological responses they stimulate.
Red represents physical courage, strength, warmth, energy and excitement. It raises our blood pressure, stimulates appetite and tends to make us lose track of time so it's not the best colour to paint a bedroom if you want a restful sleep.
Orange is warm, passionate and fun. The brighter shades tend to stimulate appetite, which makes them an ideal option to use in kitchens and dining rooms.
Yellow is a great colour to live with as it creates optimism, friendliness and creativity which is why you'll find so many living areas painted in smooth, buttery tones.
Avoid blue in the kitchen because it can act as an appetite suppressant due to our primitive instinct to shun blue foods. On the other hand, blue is the colour of intelligence and it improves productivity so would work well in a study.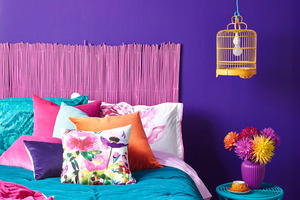 There are 11 basic colours that have various physiological attributes. The others are pink, green, purple, grey, white, brown and black. It's the variations in tone, hue and tint of these colours that create the almost intimidating array of paint charts you will find in any hardware or paint store.
So how do you go about picking a colour scheme for your home? You can find plenty of ideas and inspiration online and in magazines, plus you'll be surprised at how intuitive you will be. I'd also highly recommend visiting your local hardware store and talking to the paint experts because they have a wealth of knowledge and advice.
For me, as well as following the "rules", a lot of it comes down to personal taste and the nature of the area you want to paint.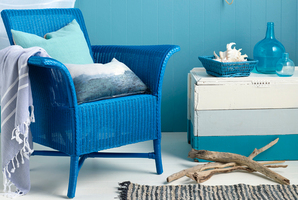 For example, I like mild shades of grey as a base wall colour but it could look cold if used in a bedroom on the southern side of a house, creating a somewhat depressing atmosphere. And although I think dark, sumptuous colours like brown can look stunning in a living room, if the space is small it could make the room feel even smaller, so white hues would be the best option to open up the room by providing the illusion of space.
The great thing about colour is that is doesn't have to be limited to paint when decorating your home. If you do have a small space, stick to light, bright base colours for the walls, then introduce vibrance and personality through your cushions, linen, crockery and art.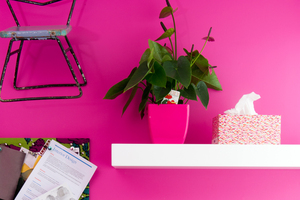 So what are the hot colours for the year? You will have seen pastels popping up everywhere, their beautiful blues, pretty pinks, buttery yellows and luscious green tones are being paired with a vibrant accent colour to create drool-worthy rooms.
The more vibrant you go with the accents, the more on trend you will be. Pumpkin oranges, tomato reds, emerald greens, egg yolk yellows and electric blues add excitement to neutral colour schemes.
And being a fan of all things Scandinavian, it's great to see these Nordic-inspired colour schemes on the rise, especially when matched with natural timber materials and stunning copper accessories like light shades, vases and bowls.
Visit resene.co.nz to discover more about the psychology of colour and to view the colour trends for the year.