To welcome the Spanish beer Estrella Damm to New Zealand, Life & Style asked three of our favourite famous foodies to pick their top tapas bars from around Auckland. We'll reveal their picks on Monday, Wednesday and Friday this week.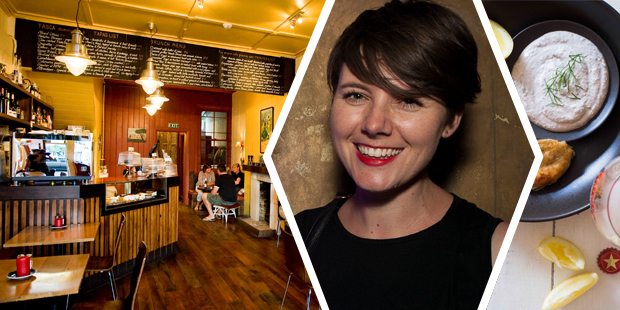 Delaney Mes: Metro food writer, heartbreakpie food blogger and general food lover.
There's a couple of them dotted around the city, and the Tasca on Dominion Road doesn't appear like too much from the street. But inside, there's a relaxed and welcoming atmosphere and hidden out the back, a gorgeous garden and fairy-lit courtyard. And the food! The food is delicious. Proper tapas, not the lesser imitations many bars have tried. The Spanish influence in evident in every dish, and their intention of being like a back street Spanish tapas bar is clear. The oxtail braised in sherry, is meltingly tender, as is the lamb shoulder, with the added hit of harissa and pomegranate. The calamari is simple, and some of the best in the city, the hint of lemon and aioli and parsley all it needs. It's perfect sharing food, and wonderfully unpretentious.
A modern interpretation on tapas, the menu at Tin Soldier might better be described as sharing plates, something now ubiquitioius on menus. It's a gloriously casual way to eat though, and on a first date there's no better way to gauge someone than how they cope with sharing food. There's influence from al over the world on their modern menu, and it seems that no shared menu is complete these days without an interpretation of mini burgers. At Tin Solider they call them 'jammers' and the pulled pork with a chipotle coleslaw and manchego cheese is a good one. Great to soak up their beer selection or their wine poured from the barrel. An Asian influence comes through with their karaage chicken bites, worth it for the dipping sauce, but with sharing plates like these can you go past fresh oysters? I sure can't.
More modern NZ than explicitly Spanish, again it's sharing as the style to enjoy out in Kumeu's The Tasting Shed. The menu changes with what's fresh and seasonal, and with a menu item called 'Trust the Chef' how could I resist? The day we went it was a sirloin tartar, a fresh take on this old school European classic, and enjoyed with rice puffs for texture as well as a good smack of wasabi. The beef cheek, a common Spanish tapas item, was perfectly soft and fell apart as it should. The crunchy green beans with goat's cheese and almonds were a delight, and I could have grazed for hours. With a beautiful garden outlook and some of the best service this city has to offer, it is well worth a trip out for sharing plates of the highest order.
For more about Estrella Damm and tapas visit their website here.