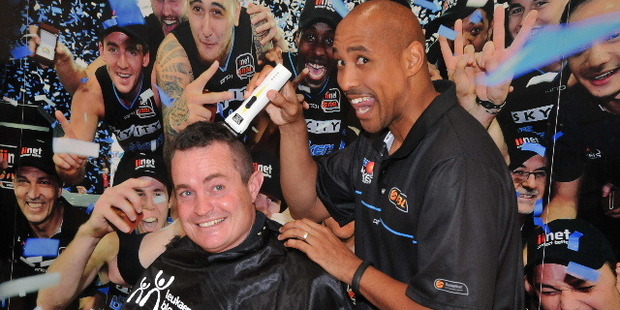 Seven members of the Breakers basketball team braved a shave as part of the Shave for a Cure campaign.
Gary Wilkinson, CJ Bruton, Duane Bailey, Jarrod Kenny, Alonzo Burton, assistant coach Paul Henare and chief executive Richard Clarke parted with their locks to raise money for the six kiwis diagnosed with a blood cancer or related condition every day.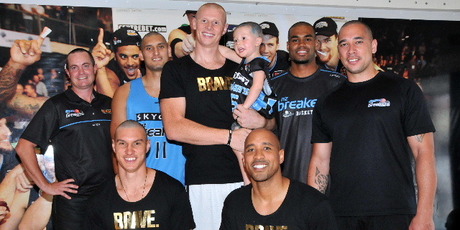 "For me the decision to shave was really simple. It's an easy way for me to be able to help so many people and assist Leukaemia and Blood Cancer New Zealand (LBC) who do such amazing work. I just wish I still had had my ponytail," said Henare.
Almost 1300 people across the country have signed up to Shave for a Cure, with that number expected to grow during and after Shave Week which starts on Monday. To date almost $350,000 has been raised.
The funds enable LBC, who receive no Government funding, to support patients and families living with blood cancers and blood conditions free of charge.
"We are incredibly grateful to the SkyCity New Zealand Breakers for getting behind Shave for a Cure," said LBC chief executive Pru Etcheverry.
"Shave provides a fantastic way to really make a difference, and show you care, as so many New Zealanders have been affected by a blood diagnosis."
To sign up to Shave for a Cure, visit shaveforacure.co.nz.
- APNZ