Leukaemia & Blood Cancer NZ's Shave for a Cure campaign this year focuses on a handful of participants who have explained why they are shaving their heads. The Herald talks to four of them.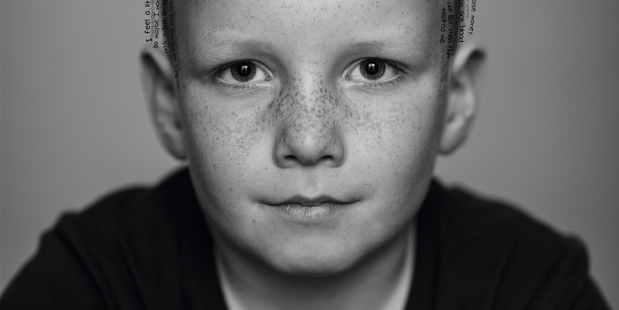 Thousands of people face cold heads this autumn as they shave their hair off in support of those suffering from blood cancers.
More than 3000 people took part in last year's Shave for a Cure and organisers hope to beat that number this year.
The campaign is organised by Leukaemia & Blood Cancer New Zealand, the national charity that provides support to those suffering from cancers that originate in the bone marrow.
Its target for the campaign, which culminates with Shave Week, kicking off on March 17, is to raise $1.75 million through donations for people who have taken razors to their heads. In 2013 the campaign raised more than $1.4 million.
T-shirts depicting famous hairstyles - including David Bowie's and Sandy and Danny's from Grease - have been created with Denise L'Estrange-Corbet's World brand.
They are illustrated by New Zealand artist Sam Yong, who has previously illustrated the cover of Grammy winner Lorde's album cover.
7 days host Jeremy Corbett and 3 News presenter Hilary Barry are this year's ambassadors.
The event website is documenting the top-raising "shavees".
Yesterday, Nat Vaughan and Alice Taylor from Christchurch's St Margarets College were the top-raising school group with $1420.
The teenagers will shave their heads on March 20.
Miss Vaughan said that for every dollar people donated, they would get their name in a hat to shave her head.
She'll be donating her long locks to Pantene Beautiful Lengths to make a wig.
"I've wanted to do this for a long time and will have to go through lots of awkward regrowth phases, so please donate generously," she told the website.
"Even if you only donate a dollar, know that you've helped me do this and helped people suffering with cancer all around New Zealand."
Her friend added: "I've decided to do this crazy thing for an amazing cause."
Jamie Bray had raised the most among the individuals at almost $5000.
She shaved her head with five others at Snells Beach's Salty Dogg Inn three weeks ago in the name of a friend, Samantha Wakelin, who was diagnosed with lymphoma last year.
The top fundraising general group were 20-year-old Wellington friends Charlotte Warren and Elese Berthold with $6844.
They shaved their heads in front of the city's famous splashing buckets on Cuba St last month.
"There was so much positive feedback with total strangers coming up to me and saying how good I look," Miss Berthold said.
"The reassurance really helped boost my confidence, so I wasn't intimidated about going back to work."
Auckland insurance company Fidelity Life has a team of nine participating and is so far the top-raising business with $5090.
Each day, an average of six people are diagnosed with a blood cancer - about 2200 a year.
The cause of blood cancers is unknown and they can strike anyone, of any age, at any time.
Leukaemia & Blood Cancer receives no government funding and relies on the fundraising event to continue to provide its services to patients free of charge.
Chief executive Pru Etcheverry said the charity was helping hundreds of people at any one time.
Shave for a Cure had a "strong, symbolic" connection to the cause, she said.
"It's a powerful statement for those taking part and wanting to help.
"Those people - for a long time obviously - are able to show what they've done and proudly support others who may not have that choice [to shave or not]."
Thomas Bird, 7
Thomas knew his granddad was sick and wanted to help.
The 7-year-old pupil at Christchurch's Paparoa Street School decided to take part in Shave for a Cure to do everything he could to lend a hand. Thomas' granddad, Frank Thomas, is 72 and suffers from a rare form of blood cancer.
"I know my granddad has sick blood and his blood is not working."
Thomas and his granddad used to play golf often, but since he got sick, they did not play as much.
He was hesitant to shave his head, but after he talked to his mother Kerry Bird he decided to go through with it.
"It was really different for a while, he insisted on wearing a hat or a beanie for a while - he was just worried that people might think he was sick." she said.
Mrs Bird said she was proud of her son. "He is just such a caring kid and [he was] obviously a bit worried about granddad."
Hunter Fullarton, 34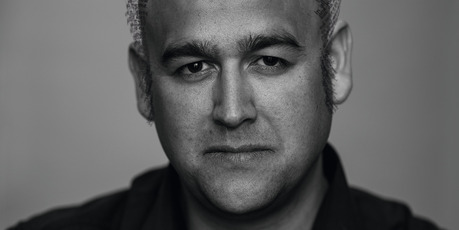 The running joke about tax adviser Hunter Fullarton's hair is that it's "the best hair in tax". His wife, in her wedding speech, went as far as to say his hair was "four of her top five" reasons for marrying him.
But Mr Fullarton, who works at PwC and lives in Mission Bay, has shaved off his famous locks all in the name of charity.
"A few people around the office suggested in a light-hearted way that I take part, so I guess that was really the spark that got it started."
After reading about Leukaemia & Blood Cancer New Zealand and its work, the decision to take part wasn't hard, he said.
"It really did sort of hit home how vitally important the service they [LBC] provide is," Mr Fullarton said.
"If I can raise a bit of money for them by shaving my head, it's well worth the sacrifice."
He had his head shaved in the lobby at work, in front of "200 or 300 people, all with a beer in hand".
"I'm not going to deny that I was pretty nervous," Mr Fullarton said.
"I had never had a shaved head and I had no idea how it was going to look."
The end result, he said, was not as bad as it could have been.
"It could have been an awful lot worse, so I guess I can't complain," Mr Fullarton said of his shaved head.
"The ears didn't stick out as much as I thought they might."
Sarah Pocklington, 45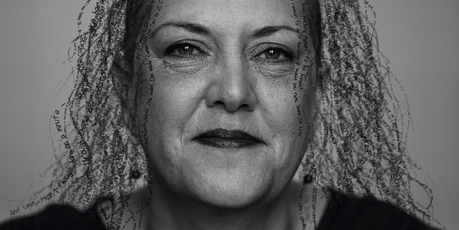 Sarah Pocklington has taken part in Shave for a Cure week because of her close friend Karen.
Karen's granddaughter, 15-year-old Sahara Adams, has leukaemia and is in remission.
Ms Pocklington, who lives on Waiheke Island, has raised about $5000 for the cause - mostly through Facebook and the Shave for a Cure website.
She was one of the driving forces behind the fundraising event at Auckland firm PwC, where she works as a personal assistant.
Every two years, the company takes on legal firm Bell Gully in a fundraising challenge, which she helped to organise this time around.
She said shaving her head had been "nerve-racking".
"I was actually wondering what my head would be like. Would it be like Mars or something, all lumpy?
"You just don't know," Ms Pocklington said.
"It was actually quite freaky."
And it took time to adjust to the new look. "It took a bit longer than I thought to get used to, not washing my hair," she said.
"You go to run your hands through it and it wouldn't be there, it was very weird."
However, Ms Pocklington said shaving her head was the least she could do to help.
"I thought, 'Hang on a minute, I could have had cancer and had to shave it or [have] it fall out, and my family [would be] hurting'," she said.
"So I think that's a cool reason to do it, because it makes you think, 'Damn, I'm lucky'."
Sam Ricketts, 23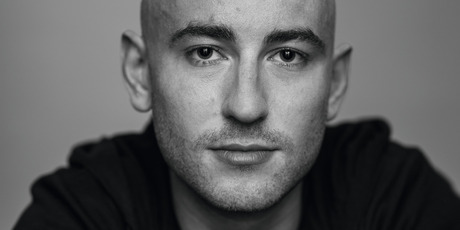 Sam Ricketts knows just how vital the support offered by Leukaemia & Blood Cancer New Zealand can be to patients and their families.
His 18-year-old brother, Ben, was diagnosed with Hodgkin's lymphoma about seven years ago. Since then, he has been through chemotherapy and post-treatment, then had a relapse which required another round of chemotherapy and a stem-cell transplant. He still has some issues but is now in the clear, "as far as health concerns go".
Throughout all of his brother's ups and downs, Leukaemia & Blood Cancer was there to help the North Shore family with all the "little things", Mr Ricketts said.
"When my family was going through it they offered great things like parking at hospital, which is quite expensive when you're going there every day.
"Little things like that, it just takes the weight off your mind and gives you time to focus on more important things."
He said the support LBC gave patients and families was "unbelievable".
"I think they're an absolutely crucial part of [patients] getting better."
Shave for a Cure
2200 people a year or six a day diagnosed with a blood cancer
3000+ people expected to take part in Shave for a Cure Week
3200 took part last year
477 heads shaved so far
$1.75 million fundraising target
$102,833 raised so far
$40 for fundraising T-shirts from WORLD.
* Campaign runs from March 17-23.
* Make donations at www.shaveforacure.co.nz