Life & Style Editor Nicky Park rounds up the most read stories this week.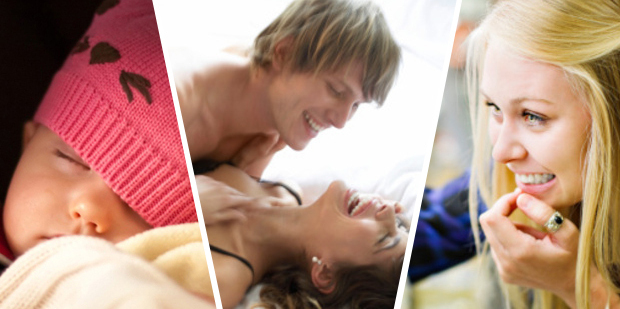 1. Dave Shaw: 10 harmful 'healthy' foods
This story had readers in a spin earlier this week. Our unhealthy obsession with healthy eating makes us susceptible to the trickery of diet foods, writes Dave Shaw. But any product that boasts being better than another should be questioned. Our in-house health expert revealed 10 so-called 'health' foods that aren't as healthy as they seem. Find out more by visiting the story, hyperlinked above.
2. Never let babies sleep in seats out of car - researchers
Babies should never be allowed to sleep in car safety seats when the seat is not in a car, researchers say after a new study showing a link to decreased oxygen levels. Dr Christine McIntosh and her colleagues have also warned that babies' time in car safety seats should be kept to a minimum, after the latest findings in their long-running research.
The researchers, from Auckland University and the Cot Death Association, have previously shown a reduction in mild breathing problems in babies whose car safety seat was fitted with a simple foam insert with a slot for the back of the head.
3. Doctors warn against 'sextasy' craze
Doctors are warning of the dangers Viagra abuse, where the drug is mixed with narcotics such as ecstasy to enhance a feeling of euphoria. With sales of the drug rising by 25 per cent in the run up to Valentine's day, there are fears that abusing the drug could lead to potentially fatal consequences. Scientists at the University of New South Wales in Sydney have identified a "sextasy" craze that's gaining popularity on the club scene. They say that users of ecstasy are combining the drug with Viagra in an attempt to amplify its "euphoric effects". The problem with this is that mixing the two drugs can trigger what's known as "serotonin syndrome". This is a potentially serious drug interaction that occurs when too much serotonin builds up in the body, say scientists from the National Drug and Alcohol Research Centre in Australia.
4. Lara Bingle tangled in new bikini bungle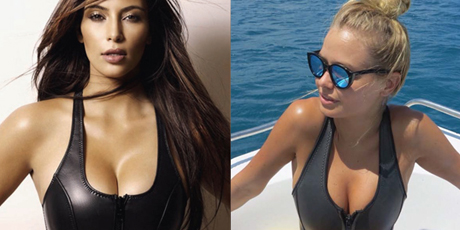 Lara Bingle has come under fire for copying designs in her new swimsuit range for Cotton On Body, but the brand are standing by the Aussie bikini babe. Swimsuit designer Lisa Marie Fernandez has publicly accused the model of copying her label's signature style for her Lara Bingle For Cotton On Body range. Fernandez, whose distinctive swimsuits are made of neoprene and feature zips has also called out other swimwear labels for "shamelessly copying [her] product". The designer, whose wares have been worn by celebrities including Rihanna and Olivia Palermo, told the Daily Telegraph that while she had once befriended Bingle, she would soon be taking up the issue with Cotton On. "I haven't spoken to Lara since her collection has come out ... I was planning on seeing her and bringing it up," she revealed. "I don't know how much power she has with a big company like Cotton On (Clothing)." While Lisa Marie's zip-front swimsuit retails for around $330, Lara's one-piece costs just $29. A source close to Bingle told the Mail Online that Fernandez' accusations are "just a grab for attention".
The blog that everyone's talking about
Shelley Bridgeman: The ugly truth about diamonds
Blogger Shelley Bridgeman wasn't feeling very loved up when she read this story on Valentine's Day: What women want in their engagement ring
"I spent some of Valentine's Day unromantically uncovering the cold, hard truth about engagement rings and diamonds. I kind of wish I hadn't. It wasn't very pretty," she writes. She reveals eight evil things she found out about the industry. Check out her blog, hyperlinked above, and have your say.
If you have any feedback about Life & Style online or a question for one of our expert bloggers email me here .
Follow Life & Style Online on Twitter here. Follow Life & Style Editor Nicky Park on Twitter and Instagram.
- Nicky Park, Life & Style Editor