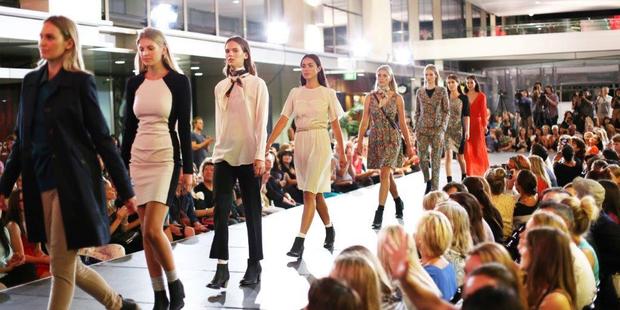 Our social networks have been buzzing with filtered snaps from the international fashion shows. In between gawking on models, we've picked apart celebrity looks on every red carpet. Now fashion has landed in our laps, Auckland. It's our turn to lap up style and get amongst the festivities as part of 10 Days of Fashion in the City.
The event promises to be packed with fashion shows, events and over a hundred in-store special offers. But, it's impossible to tick everything off the agenda, so we've sifted through the schedule and picked the pieces that we think you should do your very best to get to.
Launch Party: The Height of Fashion
Mingling with some of the country's top designers as you sip champagne and soak up the views from the stunning Sugar Club restaurant in the Sky Tower, could it sound like a more stylish date? You'll be wined and dined over lunch as you view the latest collections from labels like Deadly Ponies, Kathryn Wilson, Stolen Girlfriends Club and and Zambesi. If you can't make it the first time around, there's a second sky high session.
Details: Thursday, 27th February and Friday, March 7. 12pm to 2.30pm. Tickets $150. To book visit www.thesugarclub.co.nz or call (09) 393 6365.
In Conversation with Karen Walker...
Just back from New York, where her latest collection was claimed by critics as 'her best yet', Karen Walker talks to Viva writer and fashion cognoscenti Noelle McCarthy about her incredible life, the inspiration behind her collections - from the people of Kenya to New Zealand's suffragettes - and how she manages her global career and business. Discover Karen Walker, the woman behind the brand, at what is guaranteed to be an intimate and insightful evening.
Details: Thursday, March 6, 6pm at The Nathan Club, Britomart Tickets $35 (includes drink on arrival, canapés, and a gift bag). To book your seat go to, viva.co.nz/sessions.
New Zealand's longest catwalk
Queen Street will be brought to a stand-still when a 125m long runway is erected between Shortland Street and Wyndham Street. Take your place street side as 40 models parade more than 70 ensembles from popular retailers like Moochi, Huffer and Glassons. This is going to be one to watch.
Details: Saturday, March 8, with pre-show entertainment from 12pm and the show kicking off at 1pm. Free.
Silo Markets presents: A very special fashion market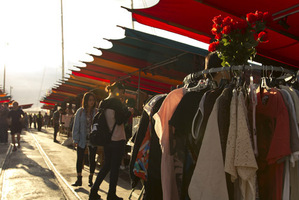 The popular and pretty Silo Markets will be flush with fashion staples from some of Auckland's greatest and most-loved retail outlets, designers and fashion houses. Wander around the sunny seaside location, revamp your wardrobe, grab a bite from one of the mobile food stalls and refresh with a cold drink from the Silo Park bar.
Details: Saturday, March 8, from 12pm. Silo Park, Jellicoe Street.
Pick a Britomart Fashion Session
The gorgeous Atrium of Takutai will become a fashion hub, as a series of six catwalk shows take place over two days. On the cards are the likes of Trelise Cooper, Kathryn Wilson, WORLD and Ted Baker. Some shows are free, others are ticketed, so pick your favourite and find out more online.
Details: Friday February 28 and Saturday March 1, various times. For ticket information visit, www.britomart.org.
Wrap party
George FM will bringing 10 Days of Fashion in the City to a stylish close with the Official Wrap Party at BCC. The talented dame on the decks, Aroha, promises to spin some great tunes, and the first 50 people to arrive will get a goodie bag packed with fashionable treats, thanks to Jumping Goat and Remix Magazine. Go on, let your hair down.
Details: Saturday, March 8, 3pm until 6pm, Britomart Country Club, 31 Galway St, Britomart. Free.
For more info about 10 Days of Fashion in the City visit the website here.
Follow Life & Style Online on Twitter here. Follow Life & Style Editor Nicky Park on Twitter and Instagram.
- www.nzherald.co.nz